Let our journalists help you make sense of the noise: Subscribe to the
Mother Jones Daily
newsletter and get a recap of news that matters.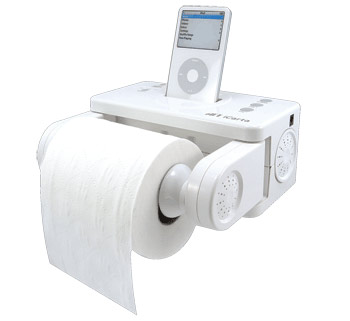 Well, the time has come. The latest iPod stereo dock is out, the iCarta, designed, and refined, to hold toilet paper. The product comes with docking materials, collapsible tissue holders that can be used as the stereo dock and you guessed it — moisture-free speakers.
In honor of this ground-breaking invention, here is a list of actual products relating to iPods that you may not have heard about but are popping up all around the Internet.
—Anna Weggel