Fight disinformation:
Sign up
for the free
Mother Jones Daily
newsletter and follow the news that matters.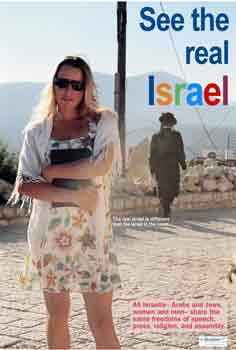 The American Israel Public Affairs Committee (AIPAC) is in the headlines once again for its quasi- mythical abilities to get Congress to toe its hawkish Zionist line. Some say that AIPAC and other pro-Israel lobbies are effectively steering U.S. foreign policy, while others argue that Congress and a wave of administrations are simply receptive to pro-Israel lobbies because their agenda fit neatly into U.S. foreign policy objectives. Whatever the case, the AIPAC has an impressive record in wielding its power to advance positions that are arguably politically extremist.
Last week, AIPAC successfully purged any language from the military appropriations bill that would have required the President to get congressional authorization before using force against Iran—despite the fact that the administration's current unilateral war has seen plummeting public approval. This move, and a series of other AIPAC initiatives, has caused American Jews to begin to speak out.
As AIPAC brings on board unsavory characters to tout its neocon platform, such as the evangelical fundamentalist John Hagee, more and more Jews are speaking out to underline the fact that views like the AIPAC's are not the views of all Jews (across the pond, a similar move is being undertaken by the Independent Jewish Voices to counteract the misleading notion that Jews all over the world are uncritical supporters of Israel.)
These dissenting voices have more than just congressional battles to contend with. While AIPAC and other pro-Israel lobbies such as the American Jewish Committee are working overtime on Capitol Hill, there's a softer force working on the ground to capture the minds and hearts of Americans who are critical of Israeli state policies. BlueStarPR, a public relations firm is advertising the "Real Israel." Recently, the firm concluded a two-month, $17,000 billboard and public transit campaign in the San Francisco area. Some images include a blonde girl standing in a short dress with an Orthodox Jew walking in the background, or Israelis enjoying Happy Hour, "Israel-style." In response to the campaign, Paul Larudee of the International Solidarity Movement says, "The problem is what you're doing, not how you present yourself."
—Neha Inamdar