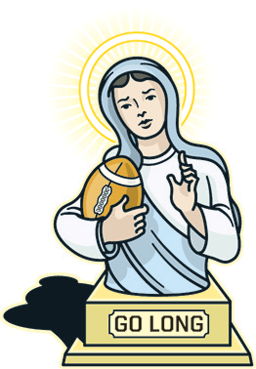 NOMINEE 1
Raj Peter Bhakta (gop House candidate-Pa.) won D-list fame as a contestant
on The Apprentice. But even The Donald never showed the chutzpah Bhakta displayed
when, to demonstrate how easy it is for immigrants to cross the border, he attempted
to ride an elephant—followed by two other elephants and a six-piece mariachi
band—across the Rio Grande in Texas. (Bhakta lost.)
NOMINEE 2
Michael Steele (gop Senate candidate-Md.) ran an ad of himself hugging
a Boston terrier and warning that his opponent would claim, "Steele hates puppies—and
worse." The response ad came quickly: "Michael Steele: He likes puppies, but
he loves George Bush." Then, on Election Day, gop operatives paid six busloads
of destitute men to stand in front of voting stations in largely black precincts
and hand out flyers falsely claiming Steele was a Democrat. (Steele lost.)
NOMINEE 3
Claire McCaskill (Democratic Senate candidate-Mo.) bought 100 Rams tickets
when she learned that a St. Louis TV station would not broadcast the season
opener unless it sold out. She gave the football tickets to charity, and the
media unleashed story after story proclaiming her good will and brilliant campaign
instincts. (McCaskill won.)
NOMINEE 4
Senator Rick Santorum (R-Pa.) made a last-ditch appeal to those influential
voters, Lord of the Rings nerds. Santorum explained to a local editorial board:
"As the hobbits are going up Mount Doom, the Eye of Mordor is being drawn somewhere
else. It's being drawn to Iraq." We have no idea what it means either, but we
suspect it has something to do with man-on-dog sex. (Farewell Santorum. Diddly
will be lost without you.)
WINNER!
Raj Peter Bhakta, whose Hannibal stunt failed to make the splash he was
hoping for. "The elephant never made landfall into Mexico," Bhakta explained.
"He could have made 15 laps back and forth, but no one showed up." Except for
agents from the USDA, who detained the elephants and sprayed them for ticks.