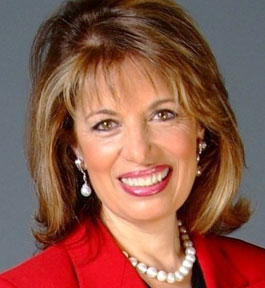 Fight disinformation:
Sign up
for the free
Mother Jones Daily
newsletter and follow the news that matters.
Chowchilla is a small town three hours southeast of San Francisco, home to vast acres of almond tree farms and two of the largest women's prisons in the world. A combined 8,000 women live in the Valley State Prison for Women and the Central California Women's Facility. 80 percent of these women are mothers; 71 percent are former victims of ongoing physical abuse; and more than half are incarcerated for non-violent crimes. The prisoners are routinely denied the access to basic necessities such as sanitary supplies, visits with their children, and medication. Meanwhile, California is one of the only places in the world where male guards oversee women's housing units, and complaints of sexual harassment abound. Yet very little attention has been paid to the rights of prisoners, and conditions within the system have long gone unmonitored.
There is, however, one thing that most Californians would agree on: too much money is spent on the prison industrial complex. The California Department of Corrections (CDC) costs taxpayers $5.3 billion per year to keep 163,000 men and women in prison—$31,000 per prisoner. Budgetary pressures finally came to a head when, after the CDC exceeded spending projections for the sixth straight year, State Senator Jackie Speier (D-CA) did what nobody else dared to do: she launched a series of investigations, through the Senate Select Committee on Government Oversight, on conditions in the prisons and how the CDC spends its money. Then, in February of 2005, Speier introduced seven bills related to prison reform, dealing with issues such as health care, education, drug treatment, housing, and gender sensitivity in women's prisons. These initiatives have pitted Speier against California's politically powerful prison guards' union, which has long benefited directly from the unfettered expansion of the prison system.
In April of this year, Jackie Speier spent the night at Valley State Prison for Women to find out for herself what the living conditions in a California women's prison were like. Having recently visited Valley State myself as an attorney representative for California Prison Focus, I was curious to hear about her experience, and to find out more about the reforms she was pursuing.
Mother Jones: What sparked your interest in prison reform?
Jackie Speier: It came out of scrutinizing the Department of Corrections (CDC), in the course of my work on the Senate Select Committee on Government Oversight, where we had whistleblowers complaining to us about problems within CDC. That in turn led us into a series of hearings that uncovered abuses, wasteful programs, and a lack of accountability within the system. For instance, health care in prisons, which sucks up more than a billion dollars worth of taxpayer money, even though the quality of healthcare within prisons still remains marginal. Many prison contracts, meanwhile, are not put up for competitive bidding. And there is a requirement that two guards guard cover a patient—even a brain-dead patient—which has cost millions of dollars to the state. Then last year I attempted to get the contract with the CCPOA [the correctional officers' union] renegotiated. The contract was renegotiated, but it also contained an unprecedented provision that now prevents the legislature from renegotiating it this year, even though we're in a very bad fiscal situation. Over a five year period, the correctional guards will have a salary increase of more than 37 percent.
In a recent overnight visit at [Valley State Prison for Women] and Central California Women's Facility, both of which are in Chowchilla, I went with a number of groups from the women's caucus to assess the conditions at the women's prisons. We found conditions that I believe are unacceptable for pregnant inmates, in terms of the quality of attention they receive and the lack of programming in their facilities. Many women had not had a pap smear or a mammogram in a number of years. Female offenders receive very little preventative care, which had resulted in 12,000 tooth extractions and only 39 root canals in the years 2002 through 2004. The cost of health care in state prisons for women is 60 percent more expensive than it is for men, and I have a hard time understanding why.
We found many issues that would, frankly, place the state in a very difficult position should a lawsuit be filed. I think the lack of education and substance abuse treatment programs is a serious flaw in the system. While 95 percent of these women are released from prison at some point, 68 percent of them return within three years. Over 60 percent of the women who are serving time in state prison in California are serving time for non-violent crimes. Many of the women are serving time for being enablers to crimes their husbands or their significant others committed.
MJ: Who did you meet on your prison visit? How were the conditions there?
JS: I was expecting to meet women that were violent, abusive, and angry, but to my surprise, they were very respectful, polite, supportive of each other, and almost like teenage girls in their behavior and what appears to be naïveté. Many of them wanted to better their lives; many of them wanted to see their children, but, because the prison in Chowchilla is so remote, haven't seen their children in years and years. There's very little programming to help these women, even though many of them are motivated to do college work. One woman I encountered is taking college units through an Ohio college at $500 a unit, so it's clear they're not helping these women to improve their lives.
I think we stayed in the C-block—we were in the reception center. Many of the women stay in the reception center for 3-4 months before they're moved into the general population. Sleeping on the metal bed was enough of a deterrent for me never to want to commit a crime. The pillows were like cement blocks. It was not at all comfortable.
MJ: So what are your main objectives now in terms of women's human rights in the prisons?
JS: A number of us are going to visit another facility, and after we've completed our visits we'll probably make a proposal to the legislature to change the model on how women in state prison are held accountable for their conduct, and making it into a more cost-effective operation.
MJ: What are the main goals of the Gender Specific Standards for Women in Prison Task Force?
JS: Its main goals are to evaluate the current conditions of women's prisons and make recommendations for changes. Most of these women—I think about 80 percent of them—have children, and are separated from their children, and we're paying not just for the cost associated with their imprisonment but oftentimes for the foster care that their kids are in. There needs to be a better model.
MJ: Are you getting a lot of support for your efforts? Have you encountered or do you anticipate any major obstacles?
JS: I think the electorate is beginning to appreciate that the "tough on crime" campaign that has been underway in this state for some time is a very costly enterprise. While the incidence of crime in California has gone down, the number of prisoners in our state prisons is ballooning, and if you look at our recidivism rate compared to other states, California is off the charts. I think there is growing recognition that the model that has been operating at CDC isn't working, doesn't work, and that the ability for the department to reform itself, on its own, is questionable.
MJ: Do you face a big challenge with the prison guards' union?
JS: They are certainly unhappy with the focus of my work. They're a very persuasive special interest in the capital. They're accustomed to getting what they want, and have historically gotten everything they wanted. Putting a spotlight on their contract is forcing people to look at what it means when you have absolute power. It has a corrupting influence, and certainly has had that effect in some respects. There's a reason why District Court Judge Thelton Henderson has put Pelican Bay under [federal] receivership; there was corrupt conduct going on, both by the prison union and some of the guards. The special master [John Hagar—appointed by Judge Henderson] came back with a blistering report on the nature of CCPOA's antics and the negative effect it had on the operation of Pelican Bay.
The guards' union is a very a powerful union. They gave $2 million to [Former Governor] Gray Davis over a period of years, they gave a million dollars to [Former Governor] Pete Wilson and when they were first starting out, over $400,000 to [Former Governor] George Deukmejian. They have been involved in many campaigns for the legislature over decades, making sure people got elected who they felt would be helpful to their interests. And when anyone crosses them, they attempt to take them out, like they have with a district attorney, and prevented another legislator from being elected to the Senate who had supported private prisons.
MJ: Why is it important for residents of California to care about prisoner's rights?
JS: If for no other reason than this: if prisoners aren't being treated appropriately, they can file lawsuits and the state will have to pay extraordinary sums of money to reform the system. They have to be treated humanely, and, for the most part, most people who are in state prisons today are there for committing non-violent crimes. There are those who would like us to believe that everyone in state prison is a murderer or a rapist, and that is not the case.
MJ: You're running for Lieutenant Governor. Do you think it will hurt your campaign to be so strong on this issue?
JS: I think that the correctional guards' union will come after me. I'm not naïve; I recognize that that was going to be a downside of taking the action that I did, but frankly, I thought that if I didn't do it, no-one would ever do it, because I've been in the legislature for 17 years, and most of the legislature won't serve more than six or eight years.
MJ: So you're adamant about maintaining your position on prisons?
JS: Yes.