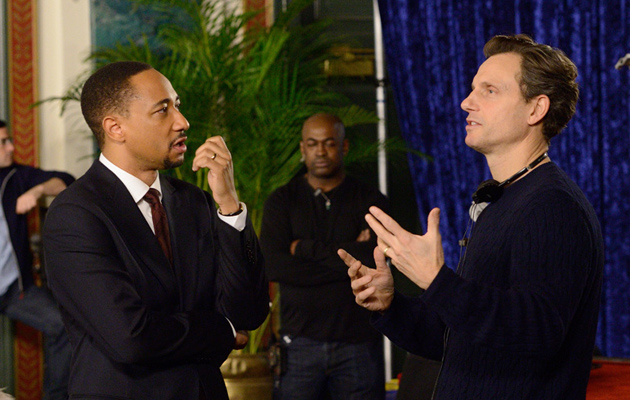 Tony Goldwyn, whose family is a Hollywood institution, is probably best known for his portrayal of President (and adulterer-in-chief) Fitzgerald Grant, Kerry Washington's love interest on ABC's Scandal. Goldwyn's film career kicked off back in 1990, with his role as the villain in Ghost, and he's worked steadily ever since. (Notably, he was the lead voice in Disney's Tarzan.) He has also taken several turns behind the camera, directing on a handful of films and TV shows, including Grey's Anatomy, Dexter, and Justified. Now he's taken the helm of his first TV show, creating, along with his screenwriter friend Richard LaGravenese, The Divide, a new death penalty drama premiering on WE tv July 16. Set in Philly, the show centers on a contested capital case and the conflict between "Innocence Initiative" lawyer Christine Rosa (Marin Ireland) and District Attorney Adam Page (Damon Gupton). After the trailer, we'll chat with Goldwyn about race, moral hazard, and nailing the zeitgeist.
Mother Jones: You play a moderate Republican on Scandal. What are your real-life politics?
Tony Goldwyn: I would say I'm a moderate Democrat. I've always been fascinated with politics—fascinated and maddened by the way things get done in our system, which as an ideal is such an extraordinary system, but the way it actually works can be mind-boggling.
MJ: What made you want to do a show about the death penalty?
"At what point have you gone irrevocably into moral hazard? Every character in our show, practically, crosses that line."
TG: I directed and produced Conviction, a true story about a man who was wrongfully convicted of murder and spent 18 years in prison, and his sister, who became an attorney to try to get him out. I got to know [Innocence Project co-founder] Barry Scheck very well—he's a character in the movie—and I got very passionate about the cause. It's just so inherently dramatic. My co-producer Andrew Sugerman said, "There's a TV series in this, because there are so many different stories." We considered making an anthology series, every week a different story. Then Richard LaGravenese and I came up with the idea of a prosecutor who maybe gets it wrong, and looking at it from both sides of the divide. I never wanted to do a show that was a polemic. That was boring to me. What really interested me was the moral divide in all of us: In trying to do the right thing, where's the line you cross? At what point have you gone irrevocably into moral hazard? Every character in our show, practically, crosses that line.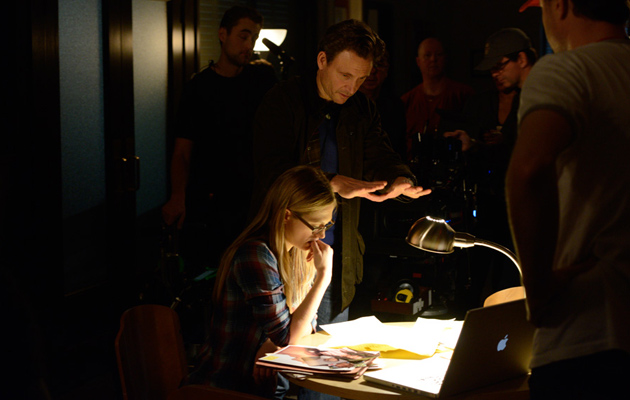 MJ: As a Scandal actor, you're beholden to creator Shonda Rhimes' crazy plot twists. It must be nice to be in charge of story for a change.
TG: It is! Richard is really the voice of the show. We make all the story decisions together, but he will take our ideas, and when he puts pen to paper he just goes some other place. The Divide really digs into the social issues we wanted to explore, and does it in such a dramatically fun and entertaining and surprising way.
MJ: You've directed a fair bit. How is it different, being the creator of a show?
TG: It's very much like being a movie director, because in television the creators make the decisions. I ultimately defer to Richard, because the writer in television is the key—though he will sometimes defer to me if I'm right. I also directed the pilot and first two episodes, but I can't direct all of them. In our first season, I was the person who crafted the stuff in the editing room and ran it by Richard, whereas he did the bulk of the writing and was on set to make sure the show was being realized the way he wanted.
MJ: With whom do you consult when you need a reality check?
TG: I've spent a lot of time with Barry Scheck and have talked to prisoners who had been wrongfully convicted. You just get to know people in that world through exploring those stories. One of our advisors is a capital defense attorney in Pennsylvania and another is the executive director of the Pennsylvania Innocence Project, which is what we based our "Innocence Initiative" off of.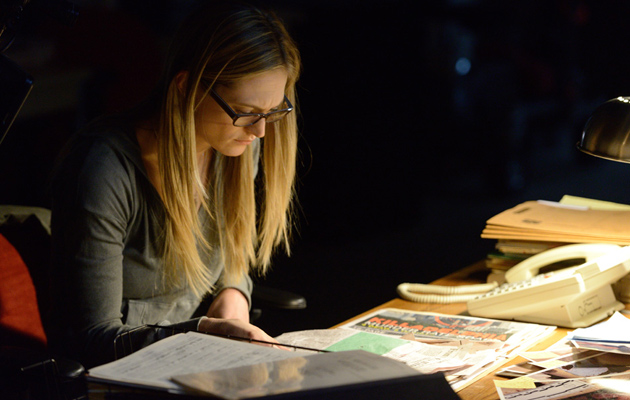 MJ: Did you look to any real life cases for inspiration?
TG: There were a few. Richie and I were thinking of something like the Petit murders in Connecticut, where a family was brutally, incomprehensibly murdered. In our very first conception, we went to the stereotype of a black man who was wrongfully convicted of murdering a white family. It was Barry's idea to flip it racially. He said, "Why don't you make it a white guy who murdered a black family, and a white guy on death row?" We thought that was really interesting. And he suggested the black prosecutor who puts a white guy away. We're not literally modeling any of the characters or cases on specific people or events, but we kind of modeled the show on what's happening in Philly. We wanted our DA, Adam Page, to be the first black district attorney in Philadelphia. He's not modeled on Seth Williams, who is the first black DA, but he was certainly inspired by conversations with Seth.
"Barry said, 'Why don't you make it a white guy who murdered a black family, and a white guy on death row?'"
One of the other things we're really exploring is this new breed of African-American politician, like Cory Booker, who present themselves in a sort of post-racial world—and yet we live in anything but a post-racial world. Mayor [Michael] Nutter was an inspiration too—a very charismatic progressive politician who has been able to represent black America, but in a way that embraces white America as well. As opposed to Isaiah Page, Adam's father, who is the police commissioner. Isaiah is very much an old-school guy who came up in the civil rights world and harbors a lot of…He's a fighter. He says to his son, in the first episode, "Every issue is about color, son."
MJ: Your timing is pretty good, with all these lethal-injection cases making headlines recently.
TG: The fact that we've hit the zeitgeist is very satisfying, and we feel lucky. While we were shooting The Divide, there were enough exonerations, enough examples of difficulty and demonstrations of the need for reform that it's gotten in the news. The whole Oklahoma thing was horrifying.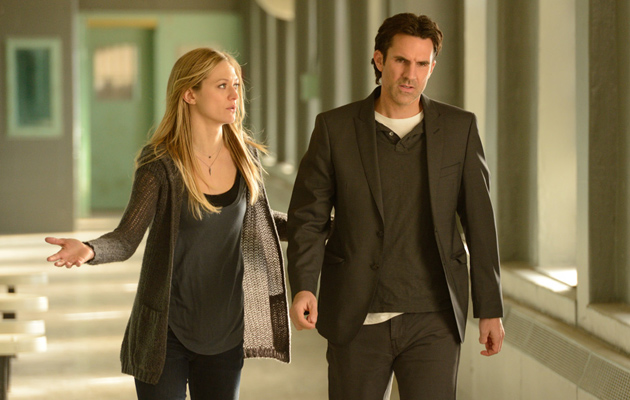 MJ: Yeah. In the pilot, they actually talk how these execution drugs are untested.
TG: That was a big issue. The European companies wouldn't supply them anymore and the American drug makers weren't making enough money off the drugs, so they stopped making them. The FDA does not require transparency on these drugs. Something bad was bound to happen. Also while we were shooting the pilot, a year and a half ago now, the first execution in Pennsylvania since 1999 was about to happen. The DA was advocating vociferously for this guy's execution. It was so similar [to The Divide], it was really frightening. This guy, Terry Williams, was convicted of double murder. He had been sexually abused by the men that he had killed. He admitted he was guilty, but the prosecution withheld testimony they had of his sexual abuse and built a case that he was a psychopathic murderer. Everyone involved, from his relatives to the victims' families, wanted this guy's death sentence commuted.
MJ: The casts of both Scandal and The Divide are far more ethnically diverse than most TV shows. Was that deliberate?

TG: Shonda has this great phrase: She's not very interested in diversity, she likes to say. It's reality. I feel the same way. Television is a powerful medium in terms of remapping our perceptions. Will & Grace normalized gay characters, like, "Oh, yeah! These are my friends. I'm okay with that." You start to represent a reality in a world like Scandal or The Divide, where half the population—people in power, people of affluence and education—are African American, and you go "Oh, yeah, that's right." The central character in The Divide is a strong, dynamic, brilliant woman. She's the center of the show, along with Adam Page, a powerful, successful black man and leader. That's very important to us. It's important from a social perspective, but it's also for drama. We putting stuff in people's faces that they might be a little uncomfortable with, frankly. That they need to look at.
MJ: So, what's your personal take on the death penalty?
TG: I'm morally opposed to it. It makes no sense as a policy: It's not a deterrent, and economically it's a disaster. This study that just came out estimated that 4 percent of people on death row are innocent. That's 1 in 25! If I put an innocent person to death, that's murder. I can't imagine spending a night in jail for a crime I didn't commit.
MJ: Do you suppose capital punishment will be phased out eventually?
TG: I think it's inevitable. That's one of the reasons why we wanted to do The Divide. When people understand what's going on, the tide will shift.
The Divide premieres July 16 on WE tv at 9 p.m. (8 p.m. Central)