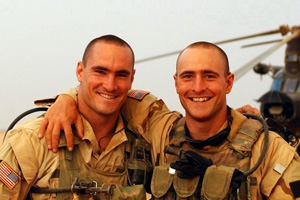 Fight disinformation:
Sign up
for the free
Mother Jones Daily
newsletter and follow the news that matters.
Looking for new documentaries to fill out your NetFlix queue? MoJo reviews two fascinating options. Follow a Brazilian artist through the world's largest landfill in Waste Land, or meet a family as heroic as the football star turned national icon in The Tillman Story. [CLICK HERE TO READ MORE MOJO COVERAGE OF THE TILLMAN STORY.]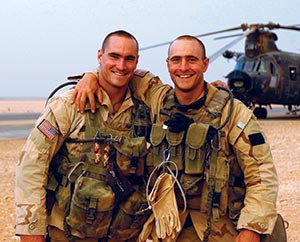 The Tillman Story
THE WEINSTEIN COMPANY
94 minutes
Pat Tillman's family doesn't mince words. At the memorial service for the fallen NFL-star-turned-soldier, his younger brother Richard responded to Maria Shriver's assurance that "Pat is with God now" by spitting, "Pat would want me to say this: He's not with God, he's fucking dead." A year later, Pat Tillman Sr. signed a blistering letter to the military brass who'd stonewalled the investigation into his son's death: "Fuck you…and yours."
You can't blame the Tillmans for being angry, especially after watching The Tillman Story, a striking portrait of their single-minded search for the truth behind Pat's death in Afghanistan in 2004. With a barrage of singeing interviews, footage, and documentation, it does more than recent Tillman books (one by his mother, the other by Jon Krakauer) to capture their efforts and just what they were up against. Director Amir Bar-Lev talks to soldiers who served with Tillman and refused to be part of the cover-up, sifts through reams of redacted files, and shows Tillman home videos and rough footage taken the day after Pat was killed. Together, these pieces blow open the Pentagon- and media-fueled storyline that Tillman was a hero lost in the fog of war.
We now know the truth (PDF)—that Tillman's death by friendly fire was hushed up (PDF) by officials far up the chain of command—simply because his family wouldn't back down. The military tried to package Pat as propaganda, explains his brother, but "they just chose the wrong family to try to do that in front of." Pat Tillman gets the last word here. A GI who witnessed his death recalls how, as his buddies 40 yards away unloaded rounds into his chest and head, Tillman screamed, "I'm fucking Pat Tillman, why are you shooting at me? I'm fucking Pat Tillman!" —Elizabeth Gettelman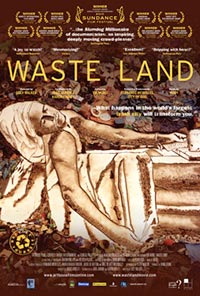 ARTHOUSE FILMS
98 minutes
Jardim Gramacho, on the outskirts of Rio de Janeiro, is the largest landfill in the world. There, garbage is the livelihood of hundreds of catadores, recyclers who comb through 7,000 tons of waste a day in search of items worth salvaging. Waste Land follows Brazilian artist Vik Muniz as he collaborates with the catadores on a series of photographic portraits adorned with what the art world likes to call "found objects." The documentary focuses on the evolving relationship between the artist and his subjects—including Tiaõ, who's eager to organize the recyclers, and Isis, a fashionista trapped in an unglamorous life. It also explores art's role as both mirror and escape, and what a society reveals about itself in what it casts away. —Maddie Oatman