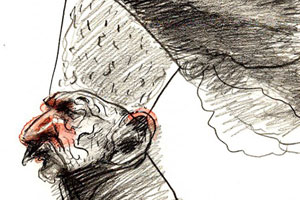 The corrupt ambitions of Hamid Karzai grow by leaps and bounds. Today's Times reported his specific intervention in releasing a suspect in custody.
Tensions between Karzai and the Obama administration boiled over this summer after two anti-corruption task forces wiretapped conversations of a Karzai aide soliciting a bribe and threw him in jail. Karzai later intervened to have the official, Mohammed Zia Salehi, released.
Is it time yet to question our goals in Afghanistan?