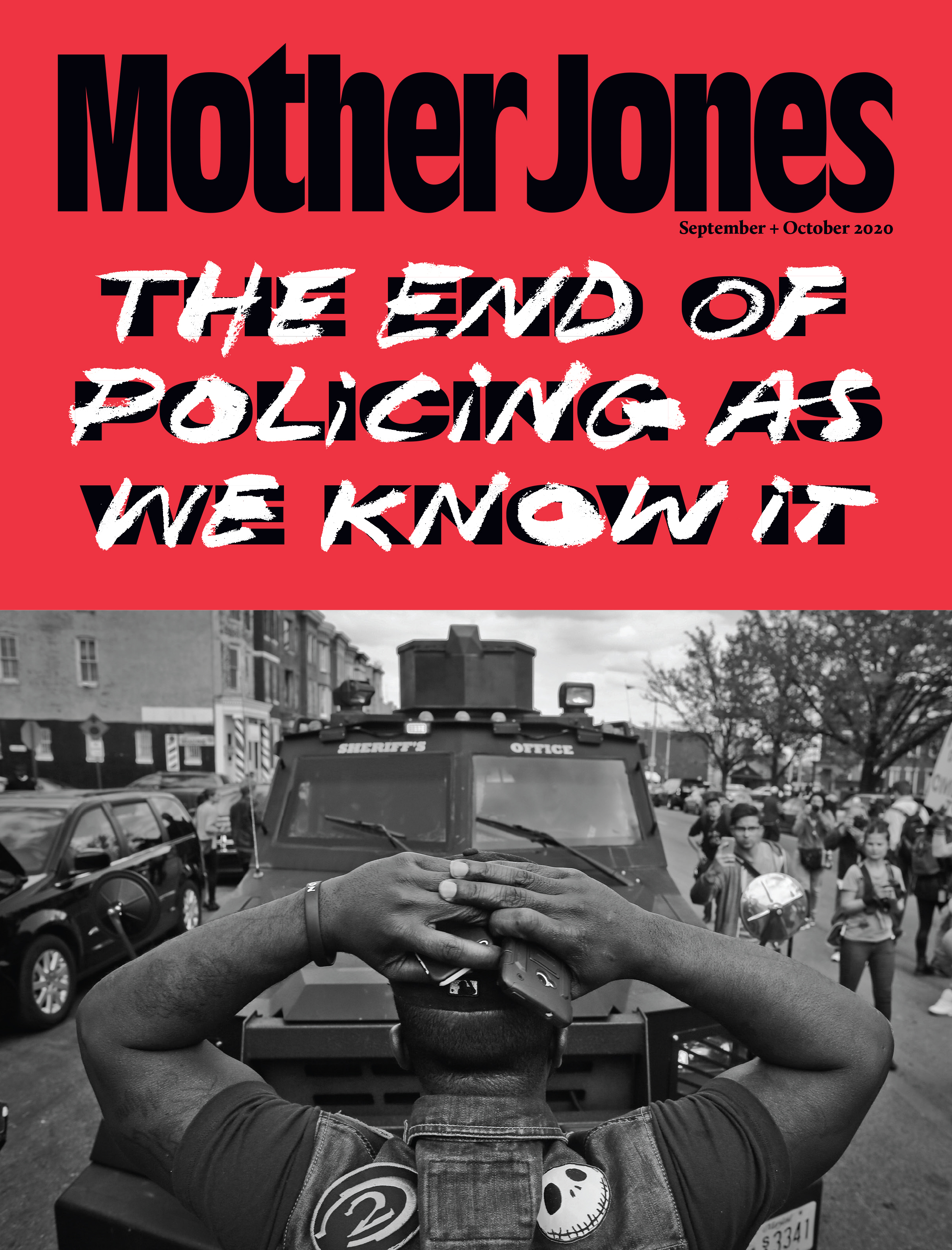 Want to read it now? Stories appearing in gray below have not been published to our website yet. These stories will be added over the coming weeks. You can read all stories from this issue now by subscribing to Mojo's digital edition. The complete issue is also available on Zinio, Kindle, Magzter, Nook, and Apple News+.
Cover Story

Can protests force police unions to change?
FEATURES

Meet the company that writes the policies that protect cops.

Oakland overhauled its response to chronic shootings. Could it provide a model for better policing?

Sheriffs are driving Trump's deportation agenda—and terrifying immigrant communities.

The Texas Rangers have a dark history of brutality. Now, they're facing a reckoning a century in the making.

Trump cronies, lobbyists, and special interests have boosted the president's DC hotel. This November, the election isn't the only thing on the line.

Can Scottish lawmakers succeed where their American counterparts have failed and pry open Trump's books?
TO OUR READERS

It's all out in the Open

From Trump's graft to systemic police abuse, this year has been about making corruption plain to see.
OUTFRONT

A GOP insider reckons with his party's racism.

Why the feds let meat plants self-regulate during a COVID-19 outbreak

Experts tell us how to pandemic-proof America.
MIXED MEDIA

Atlanta, from lockdown to uprising.

Deconstructing Confederate monuments.
FOOD + HEALTH

Last call for restaurants?