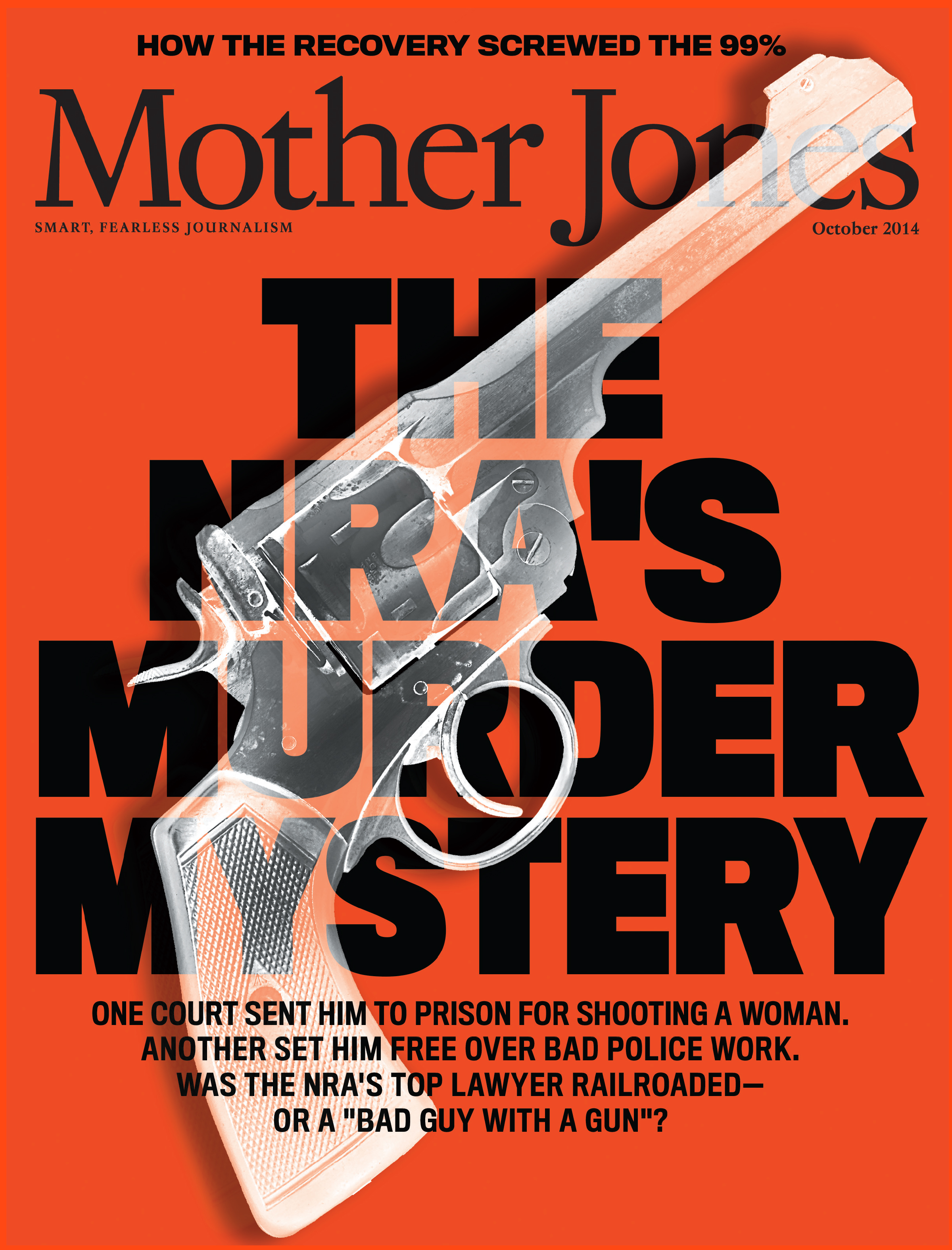 Want to read it now? Stories appearing in gray below have not been published to our website yet. These stories will be added over the coming weeks. In the meantime, you can read all stories from this issue immediately in our digital editions. The complete issue is available from our partners at Zinio, Kindle, Texture, Magzter, and Nook.
Contributors
1 Dana Liebelson convinced some tight-lipped Silicon Valley programmers to talk about the future of "deep learning" ("Do Androids Dream of Electric LOLCats?").
2 Molly Redden ("Judicial Restraints") reports frequently on reproductive rights issues; last year she broke the story of morning-after pills' ineffectiveness in women weighing more than 165 pounds.
3 Dave Gilson searched municipal archives and visited crime scenes in South Bend, Indiana, to unearth a gun rights crusader's dark past ("The NRA's Murder Mystery"); he also assembled this issue's chart package on inequality ("Survival of the Richest") with graphics by 4 Mattias Mackler, who says he would rather own a fat cat than be one.
Tim Murphy is on board with any education reform that promises to get rid of cursive ("Tragedy of the Common Core").
5 Jaeah Lee and James West survived four weeks, 12 cities, and some 70 bowls of noodles while reporting in China ("The Great Frack Forward").
Mariah Blake ("The Chevron Communiqués") blames global warming for keeping customers away from—and sapping the profits of—her family's just-sold New Mexico ski hill; the story's art is by 6 John Ritter, who lives in western Pennsylvania, above the well-fracked Marcellus Shale.