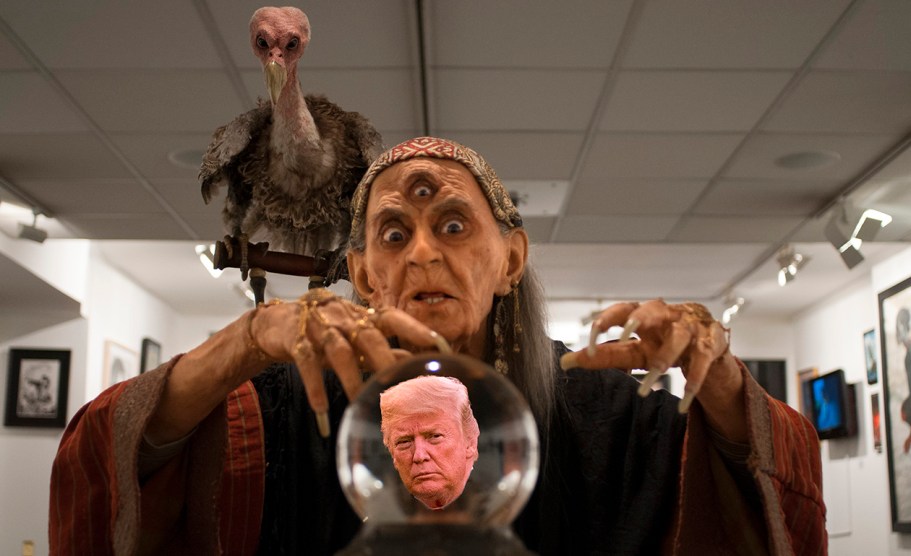 Fight disinformation:
Sign up
for the free
Mother Jones Daily
newsletter and follow the news that matters.
Before you check out my predictions, how about making a year-end contribution to Mother Jones? This is money that keeps both the magazine and the website—including yours truly—afloat, so dig deep. I'm worth ten bucks, aren't I? Maybe even more. Just click here.
Now, let's see if I can come up with ten predictions.
We will recover pretty nicely from the pandemic. Personal savings are high and stimulus spending has been generous.
Things will mostly return to normal when the country opens back up. A few little things will get a boost, but humans are fundamentally social animals and will remain so. We will very quickly return to nearly all of our old habits.
Mitch McConnell will do his best to block every single thing Joe Biden tries to do. (I know, this is kind of a gimme.)
Within a few months of January 20, Donald Trump will be forgotten like a bad nightmare. Virtually everybody has an incentive to ignore him, especially after the wholly deranged behavior of his final two months.
Self-driving cars will not hit the mainstream. But they'll come very, very close. Probably 2022 will be their breakout year.
As usual, the world will continue to do nowhere near enough to make a dent in climate change.
Congress will reschedule marijuana and it will be effectively legalized. This is not a prediction I have high confidence in, but public support for legalization has passed the two-thirds threshold that often means a subject finally has enough public support to move Congress to action. Legalization even has very close to majority support among Republican voters.


I've already predicted that the 2020s will be the decade of CRISPR, and this year additionally saw advances in protein folding, cheap genome sequencing, and unbelievably fast development of mRNA vaccines. I don't know what will happen in 2021, but I suspect that something fairly spectacular may emerge from the biological sciences.
Cats will continue to rule the internet.
Cats will continue to rule the universe.