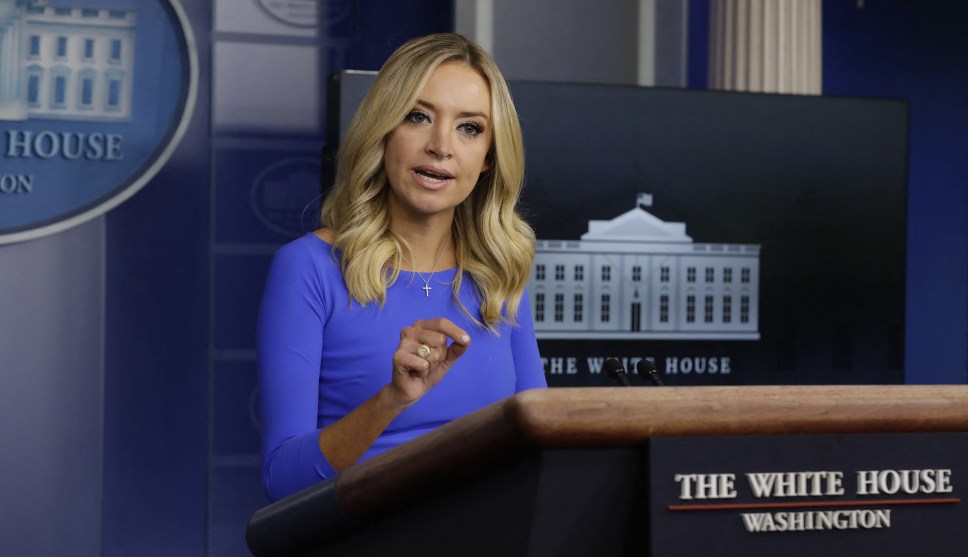 Let our journalists help you make sense of the noise: Subscribe to the
Mother Jones Daily
newsletter and get a recap of news that matters.
White House press secretary Kayleigh McEnany said in a statement Monday that she has tested positive for the coronavirus and will begin the quarantine process while she continues to work remotely.
Will this affect McEnany's usual blithe attitude toward the truth when she briefs reporters? Probably not. Nothing ever seems to.
POSTSCRIPT: And this:
This is accurate. White House communications aides Chad Gilmartin and Karoline Leavitt both have coronavirus, I'm told. Other mid-level staffers have tested positive, too, in recent days. https://t.co/dDCMJHDZ0b

— Jennifer Jacobs (@JenniferJJacobs) October 5, 2020