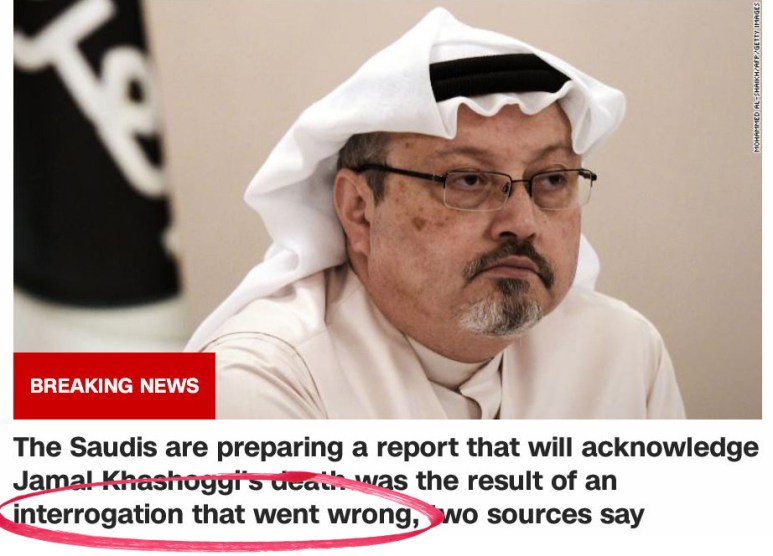 Fight disinformation:
Sign up
for the free
Mother Jones Daily
newsletter and follow the news that matters.
Saudi Arabia has finally caved in and admitted that Jamal Khashoggi died in their consulate in Istanbul. This comes about two weeks after everyone else on the planet already knew it.
So here's their new story. I hope I have it right. The Saudis now say that they intended to negotiate a return to Saudi Arabia with Khashoggi, so they sent a 15-man team to meet him at the consulate. Fifteen men! Unfortunately, a fistfight broke out during the negotiations and one of the negotiators accidentally killed Khashoggi.
It seems odd that a 60-year-old man would pick a fight with 15 guys, doesn't it? But that's what happened. At that point, the Saudi team apparently went rogue and decided they had to cover up what happened. Luckily, they had come equipped with a bone saw and a forensic pathologist, so they were able to dismember the body and dispose of it. However, everyone on this rogue team has been arrested now, so the case is closed.
I'm pretty sure that a six-year-old could come up with a better story if he had two weeks to work on it. But that doesn't matter. Donald Trump calls it credible and "a good first step." And who would know better?