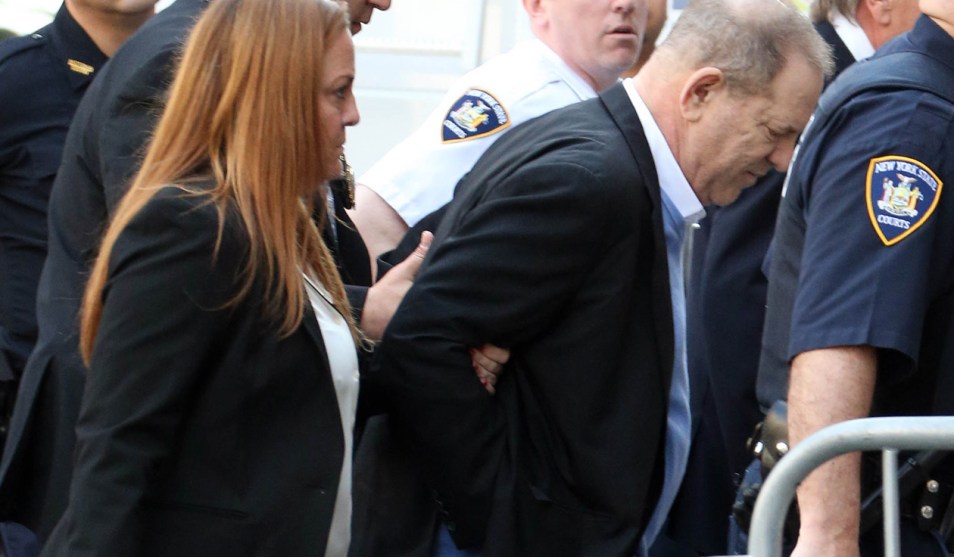 Fight disinformation:
Sign up
for the free
Mother Jones Daily
newsletter and follow the news that matters.
I'm tired of bad news. Let's kick off the morning with a bit of good news:
In a milestone for the #MeToo movement, disgraced movie mogul Harvey Weinstein turned himself in to New York authorities Friday morning…. Weinstein was charged with rape in the first degree, rape in the third degree and committing a criminal sexual act in the first degree for alleged forcible sexual acts against two women in 2013 and 2004, Manhattan Dist. Atty. Cyrus R. Vance Jr. said in a statement. Prosecutors and authorities have withheld the women's names.

On Friday morning, Weinstein was led into a courtroom with his hands cuffed behind his back. He did not speak during the brief appearance.

….Speaking to reporters after the court appearance, Weinstein's attorney, Benjamin Braffman, said the former producer will enter a plea of not guilty and continues to "vehemently deny" any criminal acts…."Mr. Weinstein did not invent the casting couch in Hollywood," Braffman said. "And to the extent that there is bad behavior in that industry, that is not what this is about. Bad behavior is not on trial in this case. It's only if you intentionally committed a criminal act, and Mr. Weinstein vigorously denies that."
"Mr. Weinstein did not invent the casting couch in Hollywood." JFC. I get that the guy is a lawyer and his only job is to get his client off, but does he really think this is helpful? Pol Pot didn't invent genocide either, but that hardly counts in his defense.
Can we start a new hashtag, #FuckYouToo for crap like this? In the meantime, I look forward to the trial. I hope it will be televised.