The New York Times reports that many state governments are concerned that the Republican tax plan will hurt them:
Of primary concern is the Senate's plan to repeal the state and local tax deduction….The tax break is claimed by people across the nation, but is more heavily utilized in higher-tax states like Oregon, California, New Jersey and New York. Eliminating the deduction has long been a goal of many Republican lawmakers, who view the tax break as a subsidy that poorer red states provide to richer blue ones that spend heavily on government services.
This is tiresome as hell. I don't begrudge the fact that poorer red states tend to receive more in government benefits than they pay in taxes. Nor do I begrudge the fact that it's mostly richer blue states who fund this state-level social welfare. That's how things should work. But I do begrudge Republicans weaponizing the tax code against liberals with sanctimonious lies about how red states are subsidizing blue states. Via the Tax Foundation, here's the truth: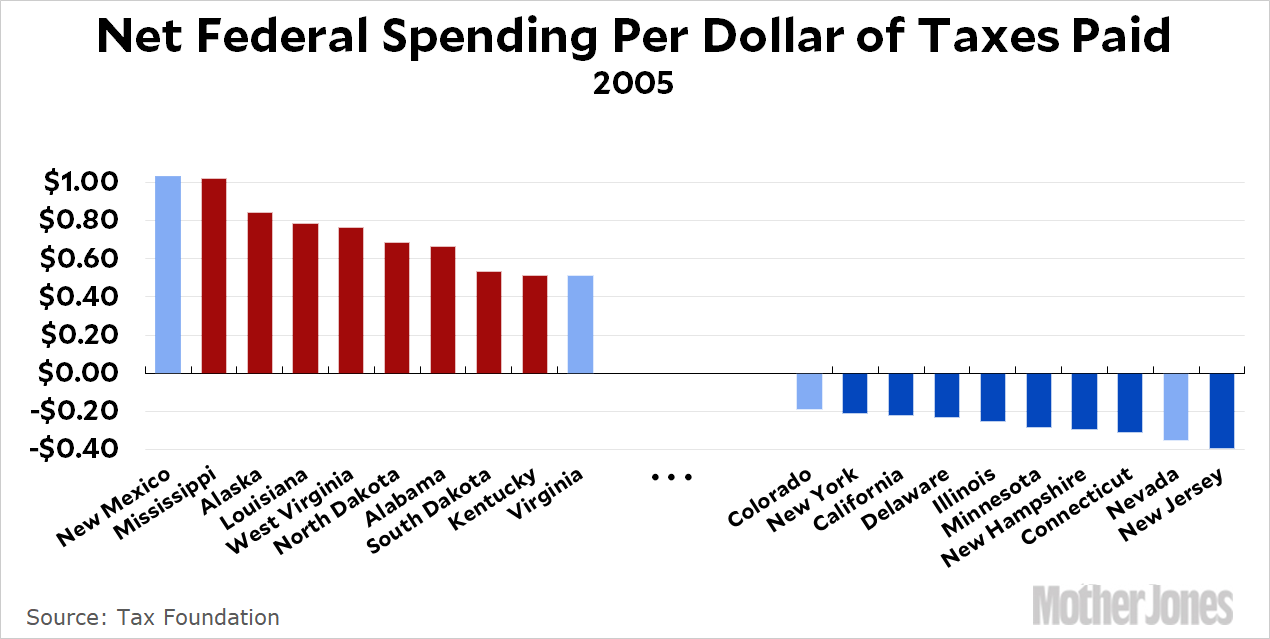 The biggest takers in the nation are almost all red states. The biggest net givers are unanimously blue states.
Now, this chart is from a study done in 2005. Although I doubt things have changed a lot since then, it's unfortunate that the Tax Foundation doesn't have more recent data. Their website says they are "currently seeking funding to update this study," but apparently none of their conservative donors are much interested in that. Odd, isn't it? Maybe George Soros should step up to the plate.
However, the Tax Foundation does have a recent study that looks at how much state budgets rely on federal aid. Here it is: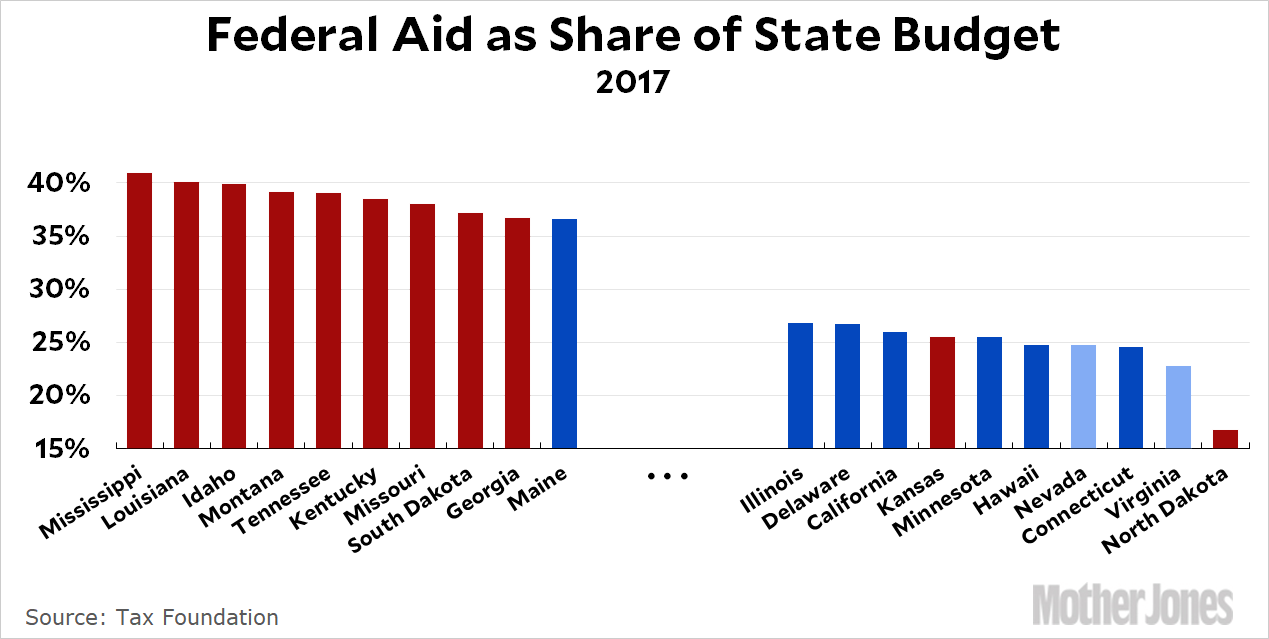 Once again, the top takers are almost all red states, while the most self-reliant states are almost all blue. Any way you slice it, blue states heavily subsidize red states when it comes to federal spending. Can't we at least be honest about this much?
NOTE: State colors are taken from here to ensure that I'm not fudging the data.