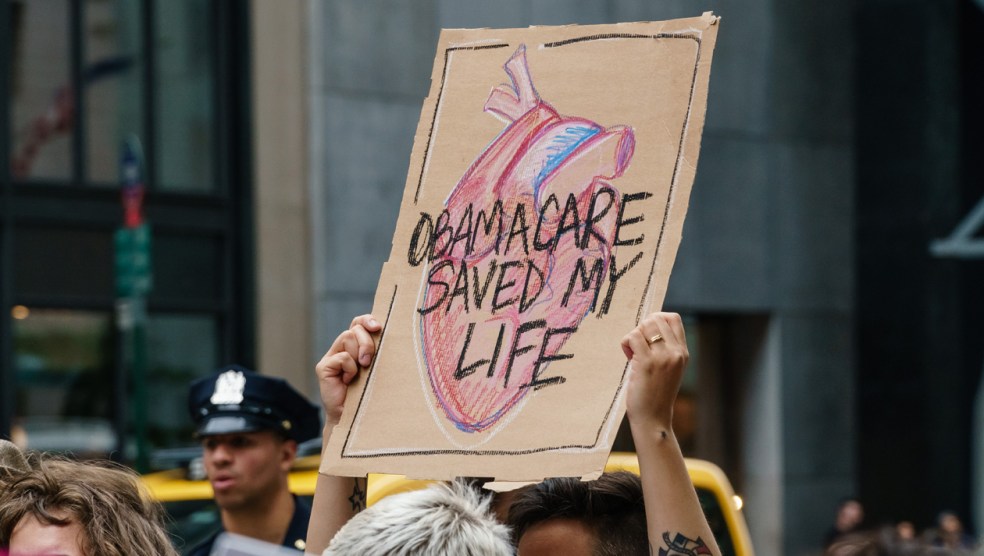 Fight disinformation:
Sign up
for the free
Mother Jones Daily
newsletter and follow the news that matters.
Donald Trump a few minutes ago:
Obamacare is finished. It's dead. It's gone. You shouldn't even mention it. It's gone. There is no such thing as Obamacare anymore.
Needless to say, this is just the latest part of Trump's campaign to prevent people from signing up for Obamacare. Cut the signup period in half. Eliminate outreach. Eliminate advertising. Shut down the website periodically on weekends. Cut CSR subsidies in a way that makes people think benefits have been cut. Tell everyone Obamacare is dead.
When Republicans started passing photo ID laws, progressives fought back with campaigns to get people registered to vote. Because of this, ID laws probably had only a very small effect on the election. Are progressives doing the same thing for Obamacare? It sure seems like there ought to be a huge campaign to publicize the Obamacare signup period and help people get through it. This might help fight some of Trump's doomsaying and keep signups high. This in turn will keep Obamacare healthy despite Trump's best efforts.
Is this happening anywhere?