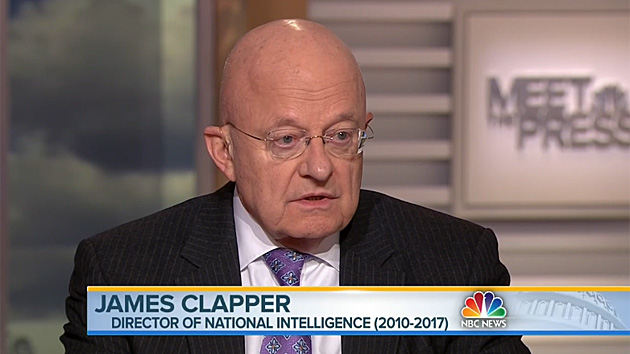 Fight disinformation:
Sign up
for the free
Mother Jones Daily
newsletter and follow the news that matters.
Our story so far: President Trump got good reviews for his speech to Congress on Tuesday, and that made him happy. Then it all blew up thanks to revelations the next day that Attorney General Jeff Sessions had met twice with the Russian ambassador during the campaign. On Friday, Sessions recused himself from the investigation of ties between Trump and Russia, and Trump had a temper tantrum. He had finally been presidential, and now it was all down the drain. Everyone was talking about Russia again.
The next morning, still in a lather, he went to his usual playbook: hit back. But he needed something big, so he decided to accuse President Obama of wiretapping him. This took everyone by surprise, including his own staff. But it sort of worked: nobody cares all that much about Sessions anymore.
So then: did Obama order a wiretap on Trump Tower? Needless to say, Obama's spokesman says no. How about the CIA? Here is Obama's Director of National Intelligence on Meet the Press this morning:
CHUCK TODD: Let me start with the President's tweets yesterday, this idea that maybe President Obama ordered an illegal wiretap of his offices. If something like that happened, would this be something you would be aware of?

JAMES CLAPPER: ….I can't speak officially anymore. But I will say that, for the part of the national security apparatus that I oversaw as DNI, there was no such wiretap activity mounted against the president elect at the time, or as a candidate, or against his campaign. I can't speak for other Title Three authorized entities in the government or a state or local entity.

CHUCK TODD: Yeah, I was just going to say, if the F.B.I., for instance, had a FISA court order of some sort for a surveillance, would that be information you would know or not know?

JAMES CLAPPER: ….I would know that.

CHUCK TODD: If there was a FISA court order on something like this…

JAMES CLAPPER: Something like this, absolutely.

CHUCK TODD: And at this point, you can't confirm or deny whether that exists?

JAMES CLAPPER: I can deny it.

CHUCK TODD: There is no FISA court order?

JAMES CLAPPER: Not to know my knowledge.

CHUCK TODD: Of anything at Trump Tower?

JAMES CLAPPER: No.
OK, but does the FBI agree? Here's the New York Times:
The F.B.I. director, James B. Comey, asked the Justice Department this weekend to publicly reject President Trump's assertion that President Barack Obama ordered the tapping of Mr. Trump's phones, senior American officials said on Sunday….Mr. Comey's request is a remarkable rebuke of a sitting president, putting the nation's top law enforcement official in the position of questioning Mr. Trump's truthfulness.

….It is not clear why Mr. Comey did not issue the statement himself. He is the most senior law enforcement official who was kept on the job as the Obama administration gave way to the Trump administration. And while the Justice Department applies for intelligence-gathering warrants, the F.B.I. keeps its own set of records and is in position to know whether Mr. Trump's claims are true. While intelligence officials do not normally discuss the existence or nonexistence of surveillance warrants, no law prevents Mr. Comey from issuing the statement.
Assuming Clapper and Comey are telling the truth, we can say that (a) there was no FISA warrant and (b) President Obama didn't order Trump's phone to be tapped. That still leaves open the possibility that the FBI got an ordinary wiretap warrant as part of a criminal investigation, which neither Obama nor Clapper would know about.
This whole thing is completely, batshit crazy. Everyone knows that Trump is just making stuff up: He saw an article in Breitbart and decided to throw some chum in the water. The White House has even confirmed this. But the press has to report it anyway because the president said it, and Republicans in Congress will allow the craziness to continue because they don't care. They just want to repeal Obamacare and get their tax cut passed. So Trump can do anything he wants and get endless publicity for it, with no pushback except from Democrats. And nobody cares what Democrats say.
The Trump presidency gets loonier by the day. It's like one of those TV shows where they have to keep upping the ante to keep viewers interested. Trump started his presidency with his childish temper tantrum about crowds at his inauguration, but that seems like small beer now. To get any attention these days, he needs way more. So how about a childish temper tantrum that accuses the former president of ordering his phone tapped?
How far can this go? I'm stumped. Every time Trump is in a bad mood, something like this happens. And since Trump is in a bad mood whenever he isn't being universally praised, this stuff is going to keep happening forever. Are tax cuts and Obamacare really worth so much to Republicans that they're OK with having this ignorant, short-tempered child in the White House for the next four years? I mean, maybe nothing serious will happen during that time, and we'll be more-or-less OK. But what about the chance that something serious does happen and Trump does some real damage to the United States or to the world?
Is it really worth it taking that chance? Just for some tax cuts?