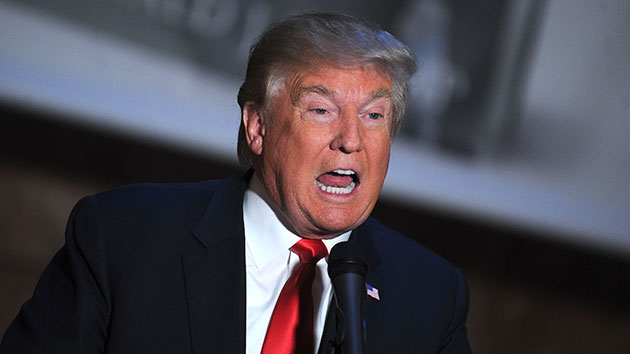 Fight disinformation:
Sign up
for the free
Mother Jones Daily
newsletter and follow the news that matters.
There's a legal term applied to advertising called "puffery." For example, if Coca-Cola says Coke is the best-tasting soda in the world, that's just puffery. They can't prove it, but that's okay, even if polls show that most people prefer Pepsi. Legally, statements like this are evaluated not as strictly factual claims, but as mere ordinary boasting, something that "ordinary consumers do not take seriously."
The same concept applies to politics. Presidential candidates always say their tax plans will balance, they'll crush every one of our enemies, and the current incumbent is the worst ever in history. This is just puffery. It's worth pushing back on, but it's not generally a hanging offense.
But Donald Trump is different. Sure, his picture is probably in the dictionary next to the word "puffery," but he also tosses out wild howlers with a con man's breezy assurance and tells flat-out lies as a matter of routine. He'll say things one day, and 24 hours later he'll blandly insist he's being malignly misquoted even though it's all on tape. These aren't just exaggerations or spin or cherry picking. They're things that are flatly, incontrovertibly wrong.
And that's not all. Trump doesn't do this only in private or only when he's under pressure. Nor does he do it to cover up dubious past deeds. That would at least be normal human weakness. Rather, he does it again and again in front of huge crowds and on national TV, whether he needs to or not. It's just his normal, everyday behavior.
We need an official list of this stuff. Like I said: not exaggerations or spin or cherry picking. Things that are just plain wrong. Here's a start:
This is not normal political hucksterism. It's a pathological disregard for the truth. Trump knows that the conventions of print journalism mostly prevent reporters from really calling him out on this stuff, and he also knows that TV reporters won't usually press him too hard because they want him back on their shows. And when he does get called out, he just bluffs his way through. He knows his followers will believe him when he says the fault-finding is just another example of how the liberal media has it out for him. Within a day or three, he's repeated the lie often enough that it's old news and enters the canon of what "everyone knows." Journalists don't even bother with it anymore because they're already trying to play catch-up with his latest whopper.
Anyway, this list is meant only as a start. It's what I came up with just by digging through my memory and doing a bit of googling. I'm sure there are plenty of others. Feel free to add them in comments.