Fight disinformation:
Sign up
for the free
Mother Jones Daily
newsletter and follow the news that matters.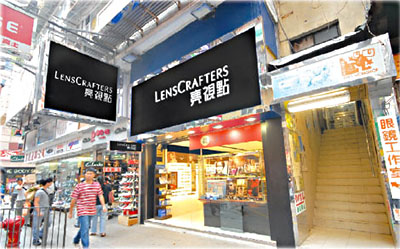 Chinese declinism is one of the hot memes going around today. FP's "5 Signs of the Chinese Economic Apocalypse" is typical of the genre, and you probably already know most of the high points: a big property bubble, social unrest, looming demographic apocalypse, competition from even lower-wage countries, etc. Today, though, brings a brand new entry: Chinese kids are studying so damn hard they're going blind:
By the time they complete high school, as many as 90% of urban Chinese youth are afflicted by the condition known as myopia, in which close objects can be seen clearly but things just a few feet or inches away start to blur.

That's about three times the rate among U.S. children. Even more troubling is the severity of the Chinese cases. Between 10% and 20% of nearsighted Chinese children are expected to develop "high myopia," which is largely untreatable and may lead to blindness.
Some of this may be due to genetics, but Ian Morgan, a visiting professor at the Zhongshan Ophthalmic Center at Sun Yat-sen University, doesn't think so:
Myopia has steadily increased in concert with China's urbanization and intensified academic competition. It's not uncommon for children in China to study four hours a day at home on top of a full day of school as well as attend several hours of tutoring on weekends.

"Parents want their kids to get into the best primary school so they can have a better chance at the best high school that can help them get into Beida, Tsinghua and Fudan," Morgan said, referring to China's three elite universities….Despite a 2007 order by Chinese authorities to boost physical education in schools to combat obesity and deteriorating eyesight, many educators — and parents — have resisted.

…."If your prescription at the end of the day is making Chinese care less about education, then it's not going to happen," said Nathan Congdon, a professor at the Zhongshan Ophthalmic Center. "That's like telling Americans to like basketball or football less."
The silver lining is that China is now one of the world's fastest growing markets for glasses and contact lenses and laser surgery. So it's not all bad.