It's that time of year again: fundraising season, when I ask you for a few dollars to help keep us going. Unlike some magazines, we've never tried to raise money by installing a paywall for our online content because we think it's important to make our reporting as widely accessible as possible. Stories like the attempt by House Republicans to restrict abortions by redefining rape. (After a national outcry, the proposal was dropped.) Or how the Wisconsin governor's union-busting was bankrolled by the secretive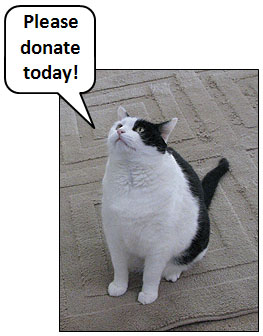 billionaire Koch brothers. (That story was picked up by the New York Times.) And our reporting and explainers on Egypt, Libya, and the broader Middle East have been hailed as "indispensable."
But we still need help from our readers. If you appreciate our blogs, newsletters, and long form magazine pieces, please do your part and help us out. Your donation—any amount—will have a real impact on our work. Even $5 helps. Plus, it's tax deductible. Please take a minute to donate via credit card or PayPal.
On a personal note, I've been at Mother Jones for a couple of years now, and I've been amazed at how far our online presence has come in that time. If you're not checking it out on a regular basis, you're really missing out. But it's expensive to keep this kind of reporting going, and that's why we're asking for your help. Please donate today if you can. Thanks!
Donate by credit card here.
Donate via PayPal here.