Fight disinformation:
Sign up
for the free
Mother Jones Daily
newsletter and follow the news that matters.
Yesterday Politico ran the 28th in a series of articles about how much the business community hates Barack Obama (stats courtesy of TNR's James Downie). Tuesday's piece was specifically about Wall Street and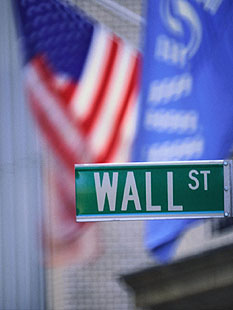 how deeply hurt they are that Obama has very occasionally said some not very nice things about them. It's mighty sad. About halfway down, though, we get to the real nub of their discontent:
"You have to understand, it is very personal. He raised money from us," one executive at a top bank said. "Then he started calling us bad people. So forgive us for not wanting to buy him a drink after getting punched in the eye."

….Christopher Whalen, investment banker, author and cofounder of Institutional Risk Analytics, said the distaste isn't policy-related, it's personal. Wall Street disdains Obama," Whalen said. "Hate is too strong a term. Obama is publicly disrespectful, thus Wall Street complains."

….Brad Hintz, former Lehman Brothers chief financial officer and now an analyst at Sanford C. Bernstein, said […] "the 2009 vilification of the entire financial-services industry by the political powers went beyond the pale and struck at the self-image of the leaders of Wall Street."

"Remember, Wall Street is dominated by Ivy-League-educated bankers who studied liberal arts at good schools, read the right papers and magazines, donated to good causes, advised their employees to perform community service, counseled their partners to live understated lifestyles, voted for the 'right' candidates and who live in populist suburbs of liberal blue states. It's not the oil industry."
Italics mine. No matter how many times I read pieces like this, I just can't get over how thin-skinned these guys are. Random bloggers get more criticism in a day than Wall Street has gotten in two years from the Obama administration, and of course even that mild criticism came along with enormous truckloads of concrete support for the banking industry. They got TARP, they got their bonds paid off at 100%, they got cramdown defeated, they got away with essentially no compensation limits, and they got a very industry friendly financial reform bill from the White House (which was only slightly tightened up by Congress). No banks were broken up, Chuck Schumer has made sure that the carried interest rule is still the law of the land, low interest rates have given banks an almost literal license to print money, Fannie and Freddie continue to prop up the housing market, and Wall Street profits are at all-time highs only two years after an epic global meltdown that was largely their fault. But they're still upset because Obama called them fat cats once and hasn't spent enough time on the phone stroking their egos and telling them how much the United States depends on their rock jawed stewardship of the capital markets.
Jesus Christ. Wall Street would be a smoking crater if it weren't for the fundamentally pro-banking orientation of the Obama administration. But that's not enough. I guess money isn't everything after all, even if you have lots of it.