Fight disinformation:
Sign up
for the free
Mother Jones Daily
newsletter and follow the news that matters.
Will Congress pass a climate bill this year? The odds look long, but one thing working in favor of passage is the background threat that if Congress doesn't act, the EPA will. The EPA has considerable authority to enact greenhouse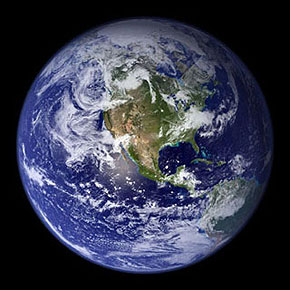 gas regulation on its own, but pretty much everyone agrees that trying to shoehorn climate change regs into the Clean Air Act would be costly and ineffective compared to a program that's custom built to do the job. So even if you don't like the idea of cap-and-trade or a carbon tax, you might vote for one anyway if the alternative is letting the EPA handle things.
Sen. Lisa Murkowski (R–Alaska) wants to put a stop to this threat, so she's sponsoring legislation that would strip the EPA of its authority to regulate greenhouse gases. Dave Roberts puts Murkowski's resolution #1 on his list of bellwethers that will provide us with clues about the possibility of passing serious climate legislation this year:
If passed, the resolution would wreak havoc on the vehicle fuel efficiency standards worked out between the EPA, California, and auto companies (and the standards under discussion for 2017 forward). It would also disrupt the very legislative efforts Murkowski claims to support. The cap-and-trade system in the climate bill is run by the EPA, as a title under the Clean Air Act; how can that be legally kosher if the EPA is forbidden from judging greenhouse gases a danger?

But of course it won't pass; nobody, Murkowski included, thinks it has a chance. If it got through the Senate, it wouldn't get through the House; if it got through the House, Obama would veto it. It's an act of pure grandstanding on Murkowski's part.

But pundits have decided that the vote is an indicator of support for the climate change bill. The resolution needs 51 votes, to pass. If it breaks 45 votes, it's trouble. If it breaks 50, it's doom.
The vote is scheduled for Thursday and Murkowski already has 41 cosponsors. She's not likely to get 50 votes, but she's probably going to come mighty close to 45. Stay tuned.