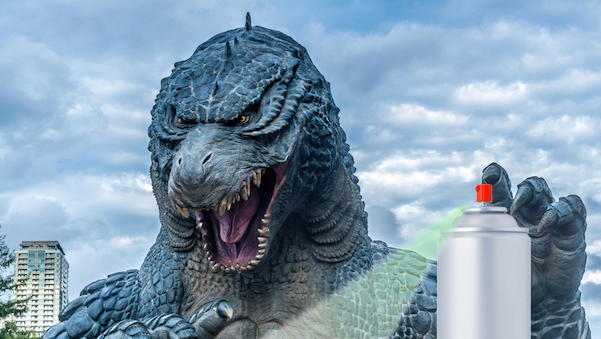 Fight disinformation:
Sign up
for the free
Mother Jones Daily
newsletter and follow the news that matters.
US chemical titans Dow and DuPont have agreed to a $130 billion merger. Once combined, DowDuPont (as it will be known) intends to split into three parts, including one devoted solely to agriculture. The announcement likely triggered corner office gasps in Basel, Switzerland, and in St. Louis, Missouri—hometowns of the globe's two-largest pesticide and seed companies, Syngenta and Monsanto. That's because Dow and DuPont are both sprawling conglomerates that contain massive ag divisions. Combining them into a "leading global pure-play Agriculture company" (as the companies' press release puts it) will create a gargantuan new rival for those market-leading agribusiness titans.
To highlight the gravity of the deal, here's a snapshot of the industry's pre-merger position. After waves of mergers and buyouts in the '90s and early '00s—coinciding with the emergence of genetically modified seeds—the global seed landscape shook out like this:
The companies that rose to dominate the space—Monsanto, Syngenta, DuPont—also sold pesticides, and lots of them. While these giant chemical companies' rationale for moving into GM seeds was to diversify away from reliance on peddling bug- and weed-killing chemicals, the two business lines always had a certain synergy. That's because the era's blockbuster GM trait was herbicide resistance—the companies engineered corn, soybean, and cotton varieties that could thrive even when they're doused with these companies' own branded herbicides. The rapid adoption of these crops gave rise to a plague of herbicide-resistant weeds, a boom in herbicide use, and a new iteration of crops, including ones from Monsanto and Dow, engineered to resist multiple herbicides.
Earlier this year, Monsanto made a bold, sustained push to buy out its rival Syngenta. The combined company would have been truly enormous, controlling something approaching a third of both the seed and pesticide markets (see charts here). Syngenta's management ultimately fought off the bid in August, but rumors of coming mergers and buyouts in the agribiz sector have swirled ever since. With the Dow-DuPont deal, those prophecies have proven thunderously true. The new firm will mash up DuPont's seed heft with Dow's fat share of the pesticide market. Let's call it DowDuPont Agri. Here's a sketch of its girth, made by crunching numbers in the above charts. Antitrust regulators may shave the final company a bit—DuPont and Dow both sell corn seeds, for example, and there is speculation that Dow's relatively small corn seed business might have to be sold off.
Note that in this scenario, the same three mega firms—Monsanto, Syngenta, and DowDuPont Agri—will control more than half the global seed market and nearly half the pesticide market. The GMO seed industry once vowed to wean industrial agriculture off its reliance on pesticides. But as I wrote in May, when the globe's biggest seed company (Monsanto) was hotly pursuing marriage with the globe's biggest pesticide maker (Syngenta), the industry now appears to be betting big on a pesticide-soaked future.
And the new company will likely—unless antitrust authorities make it sell off overlapping business segments—emerge as a bigger seed and agrichemical player than the two that currently stand atop the market.
But I may soon have to rev up Datawrapper again and redo those charts. The Wall Street Journal recently reported that the DuPont-Dow tie-up could "spur agricultural rivals to forge their own partnerships, further shrinking the handful of companies that dominate the global seed and pesticide business." As recently as mid-November, Monsanto execs were publicly contemplating another bid for Syngenta, and some prominent Syngenta shareholders are pushing the company to reconsider its refusal to merge with Monsanto in the wake of the new merger, the Journal reported last week. "The synergies in terms of costs, distribution, and R&D would create huge value for shareholders and establish a dominance that would be difficult for any competitor, including a Dow/DuPont, to rival," one fund manager whose firm owns Syngenta stock told the Journal. But the hottest Syngenta takeover rumor involves not the Swiss company's US competitor, but rather China National Chemical Corp., or ChemChina, a vast state-owned enterprise.
There's also talk of Monsanto making a play for the agrichemicials division of German chemical giant BASF, which owns a juicy 12 percent of the global pesticide market (see chart above). In the wake of the Dow-DuPont merger, I am left to wonder: What new, yet even more massive beast, its hour come round at last, slouches toward our corn fields to be born?