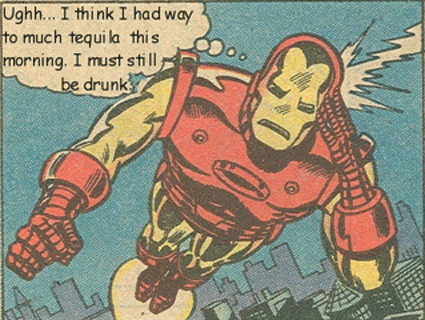 Fight disinformation:
Sign up
for the free
Mother Jones Daily
newsletter and follow the news that matters.
Getting tipsy might not be the first idea that comes to mind when figuring how to help out poor farmers in Bolivia. But it is a pretty good one, say the fair-trade wine and spirits folks I met over the weekend. At the San Francisco Green Festival last Saturday, Fair Trade Spirits's Danny Ronen and wine importer Michael Hutchinson unveiled a few brands of alcohol that prove a fine Merlot can also be socially conscious. Since we've already told you how to minimize your carbon footprint at the wet bar, why not improve your social impact too? Try out a few of these recipes at your next party* and tell us what you think.
A Caïpirowska that creates jobs: Consider it a lazy mojito, made from fair-trade quinoa vodka (yes, quinoa) that is cultivated by more than 1,200 small-scale producers in the Bolivian Altiplano and gathered in the Anapqui cooperative, the country's main association of farming producers. Thanks in part to the new craze for quinoa in the US, fair-trade quinoa (pronounced keen-wa) production has generated an additional 2,675 jobs in the Bolivian highlands, and increased profits have gone to support the coop's new vehicles purchases and agricultural training programs. It tastes better than potato-based vodka, too.
5 centilitres fair-trade quinoa vodka
1/2 lime
2 spoons of fair-trade sugar
Cut the 1/2 lime in 4 pieces and crush in a mortar with the sugar. Top with crushed ice and add the vodka. Shake well and serve with two short straws. (Recipe from Fair Trade Spirits.)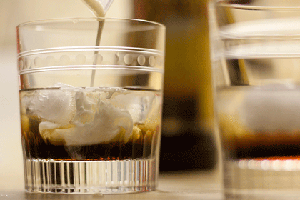 A White Russian that puts kids through school and combats cancer: The liqueur in this drink, otherwise known as the "Jackie Caucasian," is made from coffee grown by small-scale farmers in Huatusco, Mexico, and sugar harvested by independent cane growers in Malawi. Profits from the coffee have funded some $21,000 in scholarships and helped build a cancer screening clinic in Huatusco, and sugar sales have helped install 10 safe drinking water wells in Malawan villages. The Dude would be proud.
2 ounces fair-trade quinoa vodka
1 ounce fair-trade cafe liqueur
Pour over rocks in a rocks glass. Top with organic half-and-half. (Recipe from Fair Trade Spirits.)
A cream soda that grows cash and other crops: The sugar that makes this rum grows in the Manduvirá Cooperative in southwest Paraguay. About one-third of the coop's laborers are women, many of whom are in leadership positions. The fair-trade premium from sugar sales are usually dispersed in cash paid directly to farmers. The funds have also gone toward building clinics that offer diabetes, cholesterol, and HIV tests, and helped farmers diversify their crops to include organic cotton and organic sesame.
2 ounces organic fair-trade white rum
1 ounce organic half and half
3/4 teaspoon of fair-trade vanilla extract
1 teaspoon of fair-trade sugar
Combine in a tall 8-ounce glass. Begin to stir while slowly adding 4 ounces of soda water until the drink becomes frothy. Add a garnish of chocolate shavings to the top and drink with a straw. (Recipe from Mitch Baris at Altitude Spirits.)
A Goji Sun blessed by Tibetan monks: The goji berries picked to make this drink have been harvested by monks for thousands of years in remote Himalayan valleys. Because the berries are so nutritious, they say that locals worshipped them as a source of eternal happiness. Plus, the tequila here is certified organic.
Pour ingredients over crushed ice, serve in a rocks glass. (Recipe from Nicholas/AJ and Michael Mina of San Francisco.)
A sangria that builds an internet cafe and buys books: The Merlot used here comes from cooperative vineyards in the Famatina and Velazco Hills of western Argentina. This coop invests 100 percent of its revenues back into the community, which has funded an internet cafe, land for a new school, library books, and hypertension medicine for farmers and their families in neighboring towns.
1 gallon fair-trade Merlot
2 oranges, thinly sliced
1 lemon, thinly sliced
1 lime, thinly sliced
4 cups fresh firm fruits, prepared and sliced as appropriate
1 1/2 to 2 cups orange liqueur
1 1/2 cups brandy
2 bunches lemon verbena, washed and stemmed (about 2 cups)
Fresh soft fruits, prepared and sliced as appropriate
Club soda, champagne, or sparkling wine
Combine citrus slices and other firm fruits in a large, non-reactive container. Add wine, liqueur, brandy, and lemon verbena. Cover and refrigerate overnight (or up to three days). When ready to serve, put some soft fruits into each wine glass and fill two-thirds full with the Sangria. Top off with a splash of club soda. (Recipe from Epicurious.)
*Where to buy: You might not be able to find the fair-trade brands everywhere, but you probably won't have to go far.