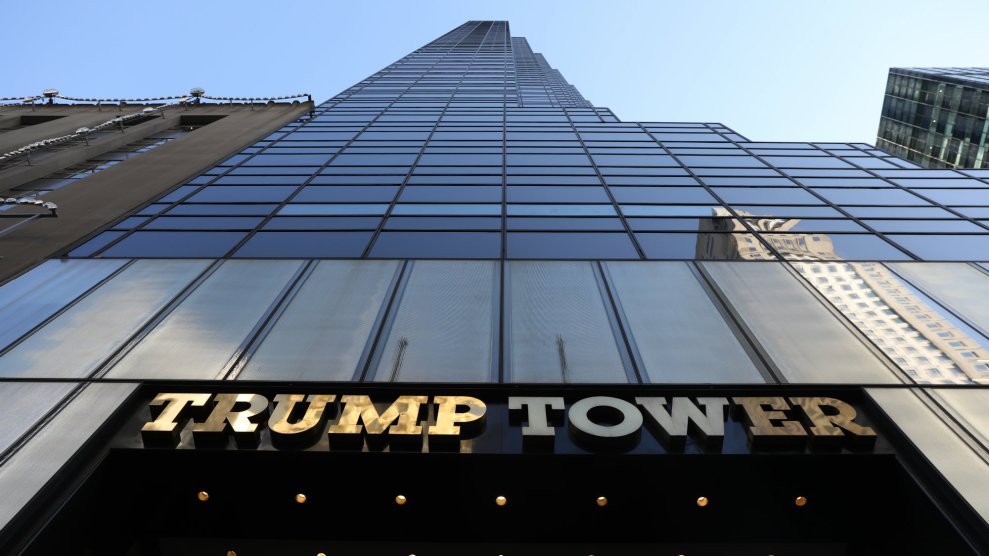 Let our journalists help you make sense of the noise: Subscribe to the
Mother Jones Daily
newsletter and get a recap of news that matters.
This story was originally published by The Guardian and is shared here as part of the Climate Desk collaboration.
Donald Trump's reluctance to address climate change is set to cost his business empire millions of dollars in fines levied by New York City due to the amount of pollution emitted by Trump-owned buildings.