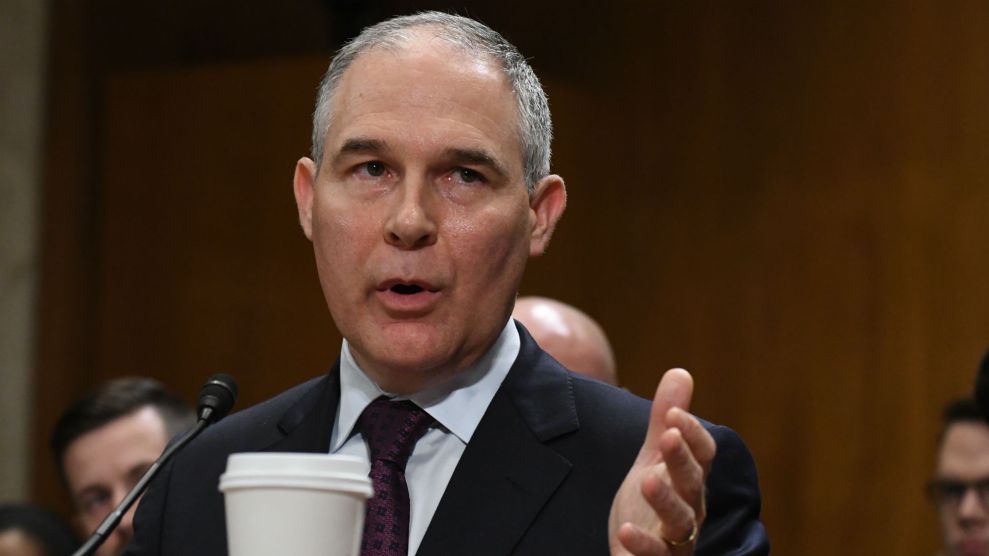 Let our journalists help you make sense of the noise: Subscribe to the
Mother Jones Daily
newsletter and get a recap of news that matters.
This story was originally published by the Guardian. It appears here as part of the Climate Desk collaboration.
In Scott Pruitt's final weeks as the administrator of the Environmental Protection Agency, his political advisers were still considering ways to formally raise doubts about climate change science, agency records show.