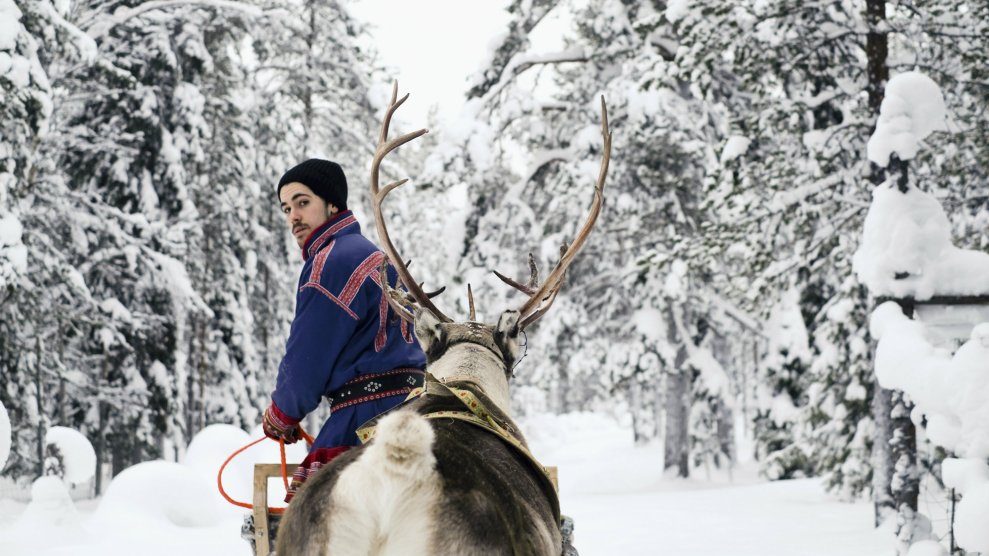 This story was originally published by the Guardian. It appears here as part of the Climate Desk collaboration.
Sweden's indigenous Sami reindeer herders are demanding state aid to help them cope with the impact of this summer's unprecedented drought and wildfires, saying their future is at risk as global warming changes the environment in the far north.
The Swedish government this week announced five major investigations aimed at preparing the country for the kind of extreme heatwave it experienced in July, when temperatures exceeded 86 degrees Fahrenheit and forest fires raged inside the Arctic circle.
But it has yet to come up with any concrete measures for the country's 4,600 Sami reindeer owners—the only people authorized to herd reindeer in Sweden—and their 250,000 semi-domesticated animals, raised for their meat, pelts and antlers.
The owners are asking for emergency funding to help pay for supplementary fodder as a replacement for winter grazing lands that could take up to 30 years to recover from the summer's drought and fires.