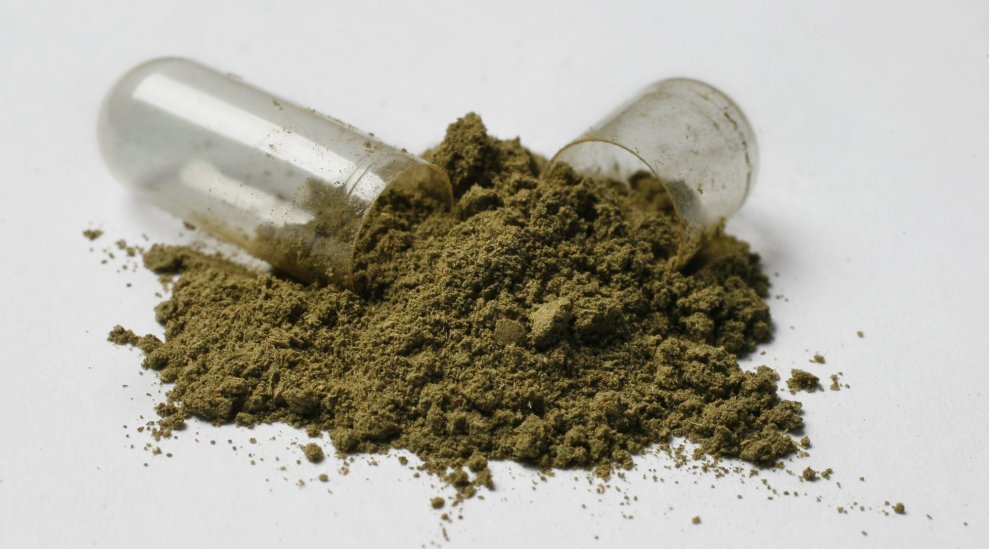 Fight disinformation:
Sign up
for the free
Mother Jones Daily
newsletter and follow the news that matters.
For years, Susan Ash was crippled by pain from Lyme disease. She rarely left her bed except to see her doctors, who prescribed her increasingly powerful pain medications. Ash became addicted to the painkillers and started snorting Opana ER, a powerful opioid that has since been taken off the market. Because she was taking the pills so often, she often ran out before her next refill.
Sweating and shaking from withdrawal, Ash turned to an online Lyme disease support group and begged for suggestions, secretly hoping someone would send her pain pills. "I'm sick, I'm in so much pain," she wrote. "I feel like I'm going to die." One woman replied and asked if she had ever tried an herb called kratom. "I thought this was some sort of witch doctor remedy," Ash says. "I thought there was no way in the world a plant would help me more than narcotics."
Nonetheless, she ordered some kratom online, and within thirty minutes of taking the first capsule her withdrawal symptoms began to subside. It would take four more years and time in a rehab center for Ash to quit opioids entirely, but intermittently, she turned to the supplement. In 2014, Ash began taking kratom every day. In "literally two weeks," she says, "I became a productive member of society."
Kratom is a Southeast Asian tree in the coffee family with leaves that can be ground into a bitter powder. Users claim it decreases anxiety, enhances moods, increases energy, and treats pain, and they often ingest it in capsules or tea. Recently, however, the Food and Drug Administration and the Drug Enforcement Agency have raised concerns about the safety of the herbal supplement, and over the last few years several states have banned its use.
In 2010, when Ash first tried kratom, it was still sold legally at head shops and gas stations across the country, sometimes as shots advertising "feel good relief" or in shiny packets with labels like "Kapow! Kratom." Since then, the largely unregulated kratom industry has exploded in the US. Based on a 2016 survey of kratom businesses, the Botanical Education Alliance estimates that the industry is worth at least $1.13 billion.
The more Ash learned about kratom's benefits and potential regulatory threats, the more she felt compelled to advocate for its users and the plant's precarious legal status. "There needs to be an official voice for people like me who want access to this plant, to make sure it's not banned," she remembers thinking. In 2014 she established the American Kratom Association (AKA), which aims to "protect the rights of individuals to consume kratom for improved health and well-being." It turned out she had tapped into a growing community of kratom users. On day one, AKA's private Facebook group had 300 members, Ash says, and the number has since grown to over 18,000. The organization's public page has 41,000 followers.
AKA's efforts reveal how a small, grassroots organization mobilized a surprising number of people who rely on an essentially unregulated substance—often to deal with addiction—to successfully confront the huge federal agencies tasked with policing kratom and protecting consumers.
The American Kratom Association estimates between 3 million and 5 million people use kratom regularly. Though Ash and other kratom users swear by the plant's properties, the FDA has repeatedly warned that it has no proven medical benefits, but does have great potential for abuse and even carries a risk of death.
"Kratom should not be used to treat any medical conditions, nor should it be used as an alternative to prescription opioids," an FDA spokesperson said in an email. "There are currently no FDA-approved therapeutic uses of kratom and importantly, the FDA has evidence to show that there are significant safety issues associated with its use."
The FDA declared earlier this year that kratom is an opioid, and the agency's commissioner, Scott Gottlieb, said kratom "may actually contribute to the opioid epidemic." According to the FDA, the unregulated botanical substance has been associated with 44 deaths between April 2011 and last December (though some outside researchers say there is not sufficient evidence to prove kratom was the cause of death). Several states, including Alabama, Arkansas, Indiana, Rhode Island, Vermont, and Wisconsin, and cities have banned the herb. For now, it's still legal to buy and sell kratom as an herbal supplement on the federal level, though the FDA recently cracked down on three companies that claimed it could treat cancer and opioid addiction.
In August 2016, the DEA announced plans to use its emergency authority to add kratom to its Schedule I list, the classification for drugs with no medical use and high abuse potential, like heroin—effectively banning its use. The temporary scheduling would have taken effect that September and was "necessary to avoid an imminent hazard to the public safety," according to the DEA. At this point AKA was already 8,000 members strong, and sent out an alert to its Facebook group and email list. Kratom users erupted in protest, and the AKA helped collect more than 142,000 signatures on a petition sent to then-President Barack Obama.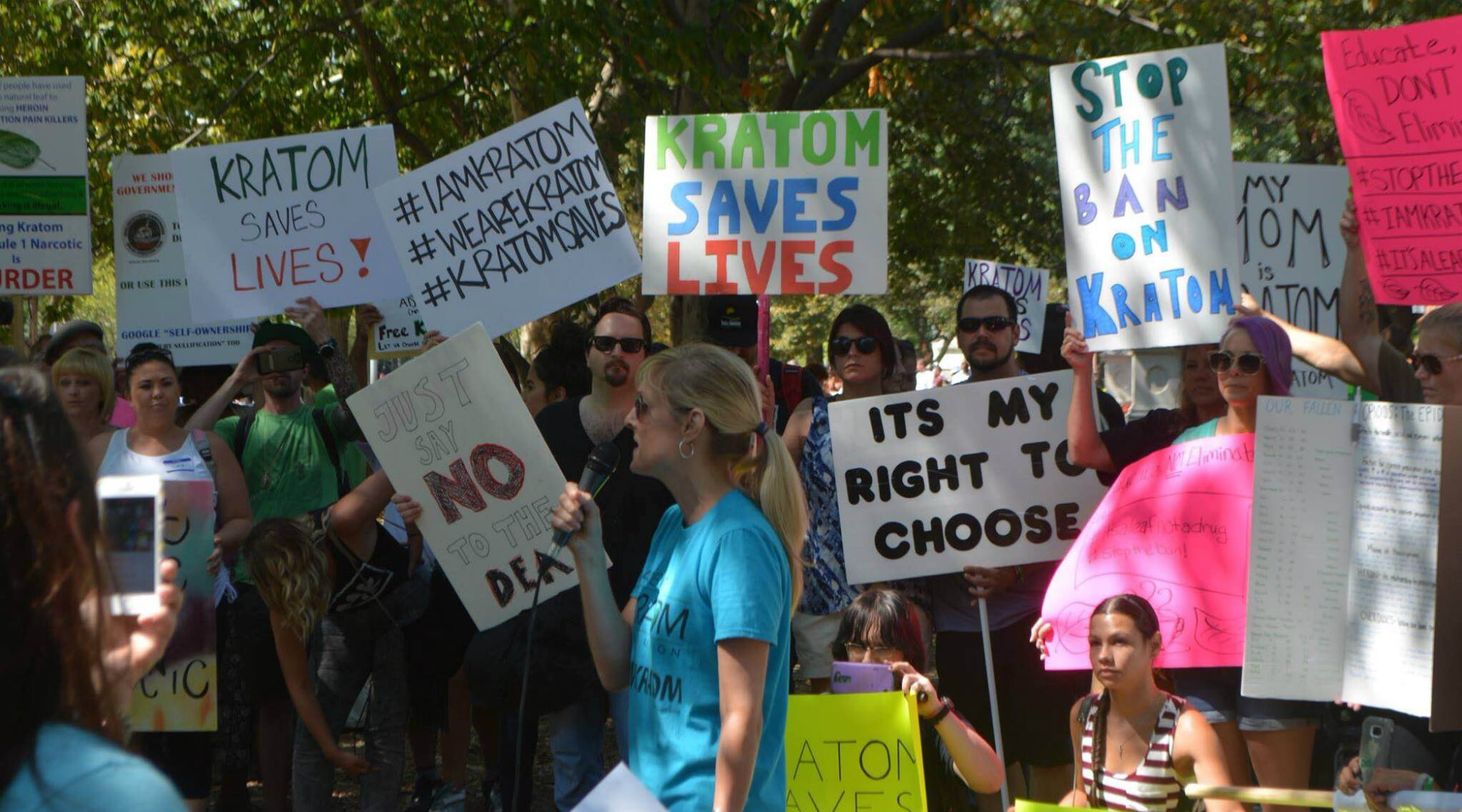 AKA also got to work to lobby Congress in Washington, DC. They helped organize a "March for Kratom" in September 2016 at the White House and convinced more than 60 members of Congress to sign letters to the DEA against the proposal. Perhaps most effective of all was AKA's push for public comments. Over 23,000 comments flooded the DEA's website, more than 99 percent of them in support of kratom according to an AKA analysis.
"I'm a software engineer who suffers from chronic back pain," Whitney Bell wrote. "I take two caplets in the morning and two after lunch, and my back pain is gone." "Kratom is a miracle plant," Joshua Zipser commented. "I have been using it now for 6 years. It has helped me quit drinking and using prescription medication."
In response to the public outcry, the DEA withdrew its plans to rapidly schedule kratom, instead asking the FDA to do more research and go through a longer, conventional process to determine kratom's status. AKA declared victory. "I was in complete and total shock," Ash says.
How did a small nonprofit, with $200 in its bank account just a few years prior, grow to be so influential, so quickly? It may have had the DEA to thank for its growth. AKA's campaign quickly gained traction when the DEA proposed to schedule the drug. Ash hired lobbyists, scientists, and a legal team. AKA's success in confronting the DEA led to an infusion of donations in 2016, the group says. Its operating budget is now $1 million, which it uses to pay federal and state lobbyists, other contractors, and six board members, and to support kratom research.
One of AKA's supporters is Jack Henningfield, a Johns Hopkins University adjunct professor and addiction specialist with the drug policy consulting group Pinney Associates. After the DEA announcement, AKA hired him to review all the scientific, historical, and social information available on kratom in what is called an "eight-factor analysis." The FDA performed the same analysis for the DEA, but the agency has not made its results public.
Henningfield's 127-page analysis concluded kratom is not a public health problem, has very low toxicity, and that there have been no confirmed reports of deaths in the US caused by kratom alone. A shorter version was later published in the peer-reviewed journal Psychopharmacology. "Banning or restricting access to kratom products would not only deny current kratom consumers of the benefits they obtain from kratom, but would likely serve to create a substantial illicit market to meet those demands," the report said.
The analysis also acknowledged that kratom should be under further regulation, though not placed on Schedule I of the Controlled Substance Act, which would also limit scientists' abilities to research it. "I think it is completely legitimate for the FDA to say this is not an approved drug," Henningfield says. "But to deny that in the real world there are some thousands of people who were on opioids and are now off opioids because of kratom…it's like looking outside and seeing it's raining and denying it because your instrument didn't pick it up."
But due to the lack of regulations for herbal supplements, there is no uniform standard for dosage or even composition of kratom, and buyers cannot always be sure what they are getting. One of the few commenters siding with the DEA on scheduling kratom was Dr. Larry Fox, an infectious disease scientist at the National Institutes of Health. "I called them right up, I told them that my comment is that it killed my son and I think it should be regulated," he says. His son Alex died in July 2013; Fox found him unresponsive with a packet of kratom next to him.
Fox later learned from a toxicology report that the kratom his son had bought online was laced with tramadol, a potent painkiller that can lead to respiratory depression. What was disturbing, he said, as he searched for information online about the drugs, was that chat rooms and drug reviewing websites all claimed kratom was harmless. "The most important thing from my point of view is not creating the illusion on the internet that it is completely safe," he says. He acknowledges that anecdotal evidence suggests "kratom may have some very good properties" and he thinks that should be investigated. But, he continues, "At this point, there's no knowledge about what is the proper dose, there is no assurance that you are getting what you ordered."
Andrew Kruegel, a medicinal chemist at Columbia University who has studied the active compounds in kratom, shares concerns about kratom being sold without regulation. He also believes it holds promise as a pain medication and wants to study it further, pointing out that putting a drug on a Schedule I list "has a dramatic and profound chilling effect. Just the specter of regulation is enough to deter researchers."
Kratom is unlikely to become an FDA-approved drug, he says, because pharmaceutical companies are hesitant to investigate a natural plant that can't be patented. He estimates there are only about three or four labs in the entire country studying kratom. "Unfortunately, I think we have to take some risk and leave it unregulated for some time," he says.
For now, kratom's fate remains up in the air. It could take months, or even years, before the DEA reaches a decision on scheduling kratom.
Ash left AKA in 2017, shortly after the DEA ended its emergency scheduling of kratom. "I wasn't prepared to be the poster child, or to have admirers, or to have haters, " she wrote in a Facebook post last August, "but I believed with every fiber of my being that kratom is safe and can change and save lives including my own, so this battle was worth it." There were concerns about her financial recordkeeping, though Ash and Dave Herman, the new chairman of AKA, told me they resolved the matter privately. Ash now consults for the Kratom Trade Association, which aims to advance standards within the kratom industry.
Herman plans to extend the work of AKA beyond kratom users to include the businesses that sell it. Last month, AKA held a closed-door summit in Atlanta with more than 50 kratom vendors and advocacy groups to discuss strategies to keep the plant legal. They also discussed a multi-state outbreak of salmonella in some kratom products. Herman believes the industry should self-regulate and set standards for packing, cleanliness, and marketing. AKA's stance is that pure kratom should be regulated as a food by the federal government and that dietary supplement regulations should apply to any adulterated products.
"Kratom is no more addictive than a cup of coffee," Herman says. "The science doesn't lead us to a ban."