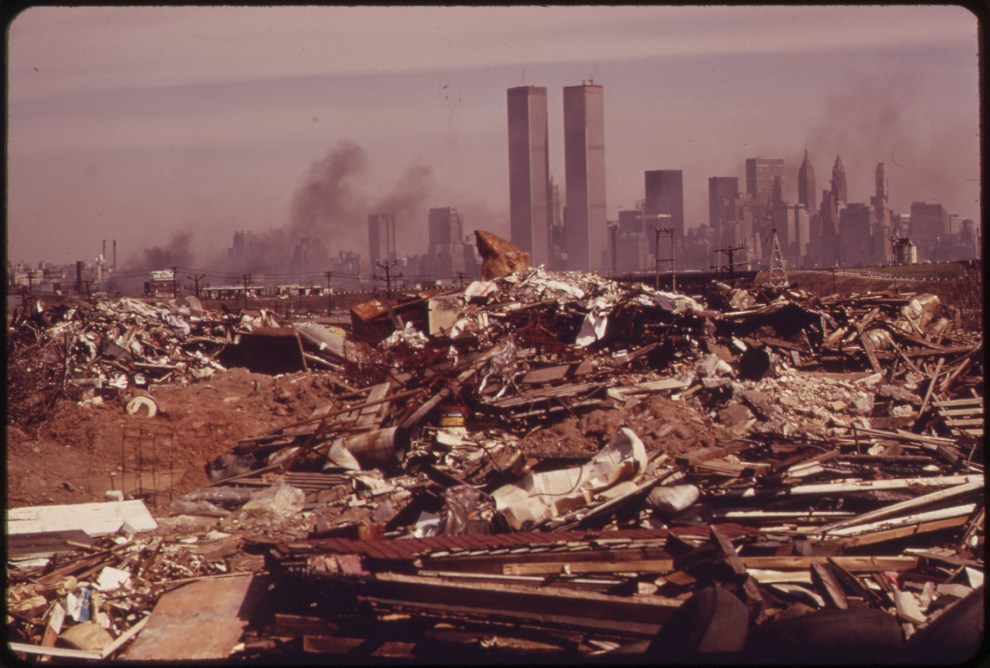 President Donald Trump promised during the campaign to get rid of the Environmental Protection Agency "in almost every form." That probably isn't going to happen, but if recent reports are correct, the White House is planning massive cuts to the agency, potentially wiping out up to a quarter of its $8.1 billion budget and eliminating as many as 3,000 jobs.
Cleanup projects, scientific research, and the office responsible for enforcing air quality standards are all reportedly on the chopping block. Any funding related to climate change is at risk of being zeroed out. The Oregonian has a list of 42 EPA cuts outlined in a leaked version of Trump's proposed budget. Not all of these cuts will necessarily be enacted by Congress; a few Republicans, including EPA administrator Scott Pruitt himself, have already balked at some of the proposed reductions to state environmental grants. Nevertheless, here's a selection of just some of what could happen if Trump does get his way:
Environment Justice
The EPA's environmental justice program focuses on reducing the burden of pollution that falls disproportionately on communities of color—for example, lead in drinking water and poor air quality. In 2016, the agency released a four-year roadmap for improving the health of the most vulnerable communities, which would incorporate justice concerns into new rulemaking, scientific studies, enforcement, and permitting decisions. The Washington Post reported that the program could "vanish" under the White House budget.
EPA Enforcement
The EPA currently spends $171 million per year enforcing environmental protections.The proposed budget cuts that by 11 percent to $153 million, according to a Reuters source. The agency's enforcement arm goes after polluters that violate clean air and water laws, such as when Volkswagen was caught cheating on emissions tests. Shrinking the enforcement budget would be the easiest way the administration could undermine regulations already on the books—regulations that otherwise could only be repealed through a lengthy rulemaking process.
Pruitt wants the EPA to partner with states rather than telling them what to do. But states can't fill the vacuum left by the federal agency for a variety of reasons—one of them is that state enforcement is partially funded by the federal government. If grants to states are also cut, as proposed, the Trump administration could undermine state enforcement as well.
Lead Cleanup
The EPA sends funds to states to enforce monitoring and treatment standards for drinking water. According to Reuters, Trump wants to cut 30 percent of state grants for lead cleanup and funding for lead testing and education. The EPA's program to certify that renovated buildings don't contain lead paint also faces a 29 percent cut.
Radon Testing
About one in 15 homes have high levels of radon, an odorless, colorless gas that is a leading cause of lung cancer in nonsmokers. For some reason, the EPA's relatively small educational program to promote testing in homes is at risk of being zeroed out, according to the Washington Post.
Abandoned Industrial Sites
Since 1980, the EPA has been in charge of identifying and cleaning up former industrial sites and the dirtiest hazardous waste. When the polluting company can't pay for the full cleanup, the government does—through the Superfund and brownfields programs. There are more than 1,300 Superfund sites and 450,000 brownfield sites in the country. While Pruitt has said he would not want to see these programs cut, the Trump budget proposal would reportedly reduce funding to brownfields by roughly 40 percent.
Environmental Restoration
Trump is reportedly proposing cuts of at least 90 percent to programs to restore the Chesapeake Bay, whose watershed stretches across six states; the Puget Sound, the second-largest estuary in the United States; and the San Francisco Bay. Meanwhile, an effort along the US-Mexico border to reduce litter affecting San Diego and the Pacific Ocean would be cut by almost two-thirds.