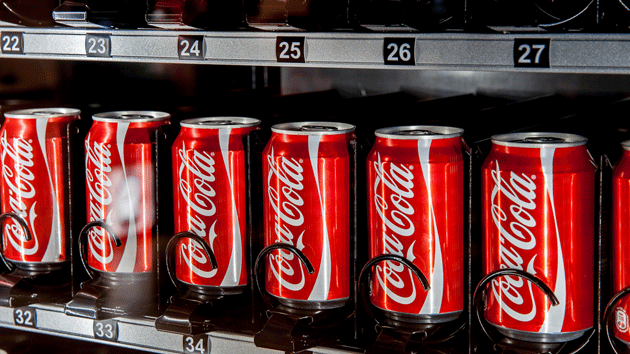 Fight disinformation:
Sign up
for the free
Mother Jones Daily
newsletter and follow the news that matters.
Coca-Cola has had a bad summer. Last month, the New York Times revealed that the soda giant funded scientific research suggesting that people who want to lose weight and improve their health should focus on exercise instead of cutting out high-calorie items—like soda—from their diets.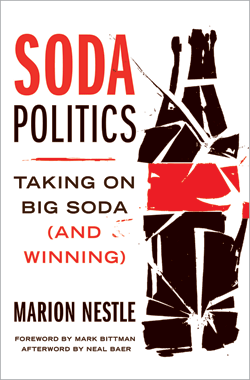 Consumers were outraged, so in the wake of the investigation, Coca-Cola CEO Muthar Kent vowed in a piece in the Wall Street Journal's opinion section to publish a complete list of people and organizations that the company has funded. Earlier this week, Coca-Cola did just that.
The list—which includes a breakdown of the $118.6 million in donations that the company has doled out over the last five years—is sprawling. To make sense of it, I spoke to Marion Nestle, a professor in New York University's Department of Nutrition, Food Studies, and Public Health. Nestle's new book, Soda Politics: Taking on Big Soda (and Winning), uncovers how soda companies like Coca-Cola and PepsiCo became some of the most powerful corporations in the United States. Their success, Nestle argues in the book, comes in no small part from their strategic alliances with a diverse range of communities—from minority groups to doctors to physical fitness organizations.
Sure enough, those very groups are well represented in Coca-Cola's list. Here's a quick guide to the main kinds of organizations that Nestle noticed—and the strategy behind Coke's decision to give to them:
Professors and university research centers, including the University of South Carolina's South Carolina Research Foundation (more than $1 million), the University of Alabama Birmingham Educational Foundation (more than $1 million), and the University of Colorado ($1.25 million): "This is a big part of what Coke does, funding university research centers to incentivize them to do work that makes soda look not quite so bad," says Nestle. "I was particularly interested in the list of health professionals and scientific experts. The soda industry is very interested in these people, who tell people in hospitals what to drink."
Minority group organizations, including 100 Black Men of America Inc. ($350,000), the NAACP ($550,000), and the National Association of Hispanic Nurses ($671,000): "The soda industry deliberately markets to African American and Hispanic communities," says Nestle. "They're sending the message, 'You're part of mainstream America. You're like this sports figure.'" Interestingly, Coca-Cola has a troubled history with the African American community. In her book, Nestle chronicles how, from the time of the civil rights movement through the early 1980s, Coca-Cola faced criticism for hiring few black employees in its Atlanta headquarters. The company has spent decades repairing its relationship with black Americans.
Sports and fitness groups, including the National Foundation for Governors' Council on Physical Fitness ($4 million), and the National Recreation and Park Association ($2 million): "That's part of this concerted effort to make people think that if they're physically active, they don't have to think about what they're drinking," says Nestle.
Youth organizations, including Boys & Girls Clubs (more than $6 million), the American Academy of Pediatrics (nearly $3 million) and Girl Scouts of the USA ($1 million): Nestle explains that soda companies have pledged not to advertise to children under the age of 12 on TV—and they have largely kept their promise. But "there are lots of other ways in which they can market to children," she says—and donating to charitable groups that support kids is one of them. That strategy "gets these children's organizations not to make drinking less soda a priority. And if they're using sodas around their place, it keeps the brand visible. It buys silence." Nestle sites the example of when, in 2013, the soda industry trade group American Beverage Association spent millions to defeat a proposed soda tax in Philadelphia—and, at the same time, gave a $10 million grant to the city's children's hospital.
Medical professionals groups, including the American Academy of Family Physicians (more than $3.5 million), the American College of Cardiology ($3.1 million), the American Dietetic Association (more than $1 million), the American College of Sports Medicine ($865,000), and the Preventative Cardiovascular Nurses Association ($383,500): "The soda companies have a very big presence at medical professional meetings," says Nestle. "They sponsor specific sessions, as well as the meetings in general. They choose the lecturers, or they appoint people to choose the lecturers. You can bet that these people are not going to be saying very much about the need to drink less soda, even though the evidence suggests that's the best advice."
Disaster relief funds, including Mercy Corps ($150,000), and the Global Disaster Response Fund ($150,000): "This one is a no brainer, because these groups bring bottled water in," says Nestle. (Coca-Cola owns leading bottled water brand Dasani.)
Food banks, including Atlanta Community Food Bank, Inc. ($570,000) and the San Antonio Food Bank ($300,000): Nestle explains that one metric by which food pantries are often evaluated is the overall weight of the food they provide. "Sodas are very heavy, so food banks love sodas," she says.
Parks, including the National Park Foundation (more than $2 million) and Chicago's Garfield Park Conservatory Alliance ($3 million): Some public park groups—including the National Park Foundation—are trying to cut down on plastic litter by banning the sale of bottled water on park premises. "So it makes sense that Coke is supporting parks to keep bottled water in," says Nestle.
Really tiny organizations, including many local chapters of the YMCA, the Boys & Girls Club, and Police Athletic Leagues: Coca-Cola's list includes some donations in the millions, but most of the contributions that the company has made are smaller—$50,000 or less. "It doesn't take very much to form a good impression," says Nestle. "I bet the Portland After-School Tennis & Education at St. Johns Racquet Center was very happy with their $25,000. You can bet that small groups that get any donation at all are not going to be really motivated to get Coke out of their offices."
Update: After we published this post, a Coca-Cola spokesman reached out with this message: "Throughout our 129-year history, we have proudly supported public-interest efforts. These efforts relate to health and wellness but also the arts, education, sports, community-building and the environment. We support organizations, large and small, all over the globe. We do this because the strength of our business is linked to the well-being of our consumers, associates and communities in which we operate. We encourage everyone to visit our website and learn more about the individuals and organizations supported by The Coca-Cola Company and The Coca-Cola Foundation."