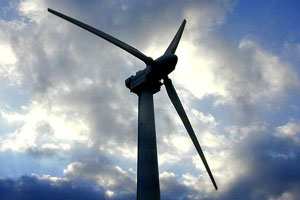 Fight disinformation:
Sign up
for the free
Mother Jones Daily
newsletter and follow the news that matters.
While politicians still debate the when and if of climate change, some governments and corporations are already bankrolling massive projects to stave off the catastrophic effects. But are they just global warming boondoggles?
Good Fences? India's proposed 10-foot-tall, 2,135-mile immigration fence along its eastern border is a top priority now that climate change is threatening poor, crowded Bangladesh. Cost: At least $1 billion

Dam Yangtze. In an effort to keep Beijing and its surrounding provinces from turning into desert, China is redirecting water over 2,000 miles from the Yellow and Yangtze rivers toward the arid north. Cost: At least $37 billion

Move 'Em Out. In 2008, the president of the Republic of Maldives (average height above sea level: five feet) suggested starting a fund to buy a new homeland for the country's 400,000 people. Cost: Unknown

Just Desert. A consortium of companies wants to erect huge solar installations and wind turbines in the Sahara to provide most of North Africa's energy and 15 percent of Europe's by 2050. Cost: $630 billion

Definitely. There's no completion date for the fence, much of which runs through remote mountains; patrolling it long term would cost an estimated $149 million per year.

Probably. Diverting water from the polluted Yangtze may lead to higher concentrations of waste, and some usable water will evaporate in transit.

Probably. The plan is unpopular among Maldivians. Earlier this year the president told the New York Times that citizens "would rather die here" than leave their homes.

Probably not. Even if the project falls short, the carbon savings and technological breakthroughs it could foster would make it worthwhile.