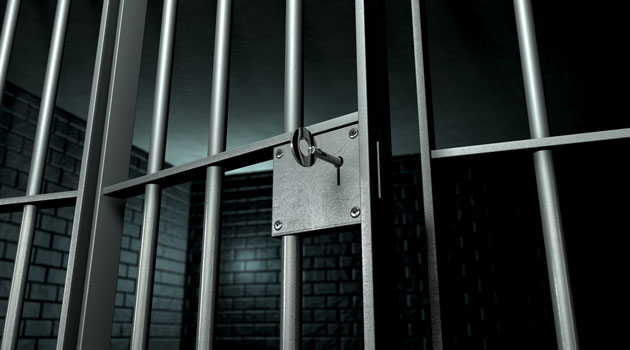 Fight disinformation:
Sign up
for the free
Mother Jones Daily
newsletter and follow the news that matters.
In a largely symbolic vote early Saturday morning, the Senate agreed that badly behaving financial institutions should not be "too big to jail," or so large that the government is afraid to prosecute them for fear of damaging the economy.
After 1,448 days without a budget, the Senate finally passed one Saturday morning. The process entailed a 13-hour voting session, called a vote-a-rama, in which lawmakers filed over 500 amendments, and voted on 70. Amendment 696 was Sen. Jeff Merkley's (D-Ore.), which would officially warn the Department of Justice that "too big to jail" is unacceptable and recommend prosecution when a crime is committed. Most of the amendments are more political posturing than anything else, because it's pretty unlikely the Senate's budget will be merged with the radically different House budget. Still, some of the add-ons, like Merkley's, are important because they point toward legislation that might not be far off.
In recent years, major US financial institutions have gotten away with book-cooking, fraud, terrorist financing, and money laundering, often without much more than a wrist-slapping. Last year, for example, the Justice Department declined to prosecute HSBC for years-long violations of money-laundering laws, slapping it with a fine instead. Earlier this month, Attorney General Eric Holder, in testimony before the Senate Judiciary Committee, admitted that the size of banks causes this kind of impunity:
I am concerned that the size of some of these institutions becomes so large that it does become difficult for us to prosecute them when we are hit with indications that if you do prosecute, if you do bring a criminal charge, it will have a negative impact on the national economy, perhaps even the world economy. And I think that is a function of the fact that some of these institutions have become too large.
At a hearing on bank money laundering earlier this month, a treasury official told senators that federal prosecutors had consulted with Treasury over the potential economic consequences of prosecuting HSBC. Sen. Elizabeth Warren (D-Mass.) was not happy. "If you're caught with an ounce of cocaine, you're going to go to jail," she said. "But if you launder nearly a billion dollars for international cartels and violate sanctions you pay a fine and you go home and sleep in your own bed a night."
Merkley's amendment would create a reserve fund to facilitate the criminal prosecution of financial institutions that break the law, no matter how big they are. Although the amendment will most likely not become law, it does indicate that lawmakers are fed up.
"Under our American system of justice—where Lady Justice is blindfolded—there should never be a prosecution-free zone," Merkley posted on his website after the vote. "But that is what our Department of Justice created…Too big to jail is wrong under our Constitution that promises equality under the law and we must end it."